Get Sensory-Friendly Solutions for People, Businesses, and Organizations.
Where you feel empowered to make your clients and team comfortable by being more accessible, inclusive, and sensory-friendly.
Empower your team with Sensory Friendly Solutions Training.
Get online training from Sensory Friendly Solutions to match the needs of your industry, your customers and your team. Want to make an event, location or experience sensory-friendly? Training is specifically designed to help your on your journey to improve accessibility and inclusion at business or organization.
Learn where to start your sensory-friendly journey and what steps to take, to continue it towards greater accessibility and inclusion.
Get Free Resources to Understand More.
Expand your understanding of sensory challenges, as well as sensory-friendly solutions with free resources.
Find a short-documentary, guides, checklists, a business self-assessment quiz, podcasts, blogs, audio-conferences on dentistry and tourism, and much more.
Feel empowered with new awareness of sensory sensitivity and sensory overload.
Why Be Sensory-Friendly Trained?
Because it's part of accessibility and inclusion.
33% Of People Experience Sensory Challenges.
Did you know that up to 33% of the population is more likely to experience sensory sensitivity or sensory overload?
Children, adults and seniors alike often find events, locations and experiences too busy, too noisy and too bright.
Include 1/3 of the population at your location or event when you become trained.
Sensory Sensitivity and Sensory Overload are Just the Tip of the Iceberg.
Sensory sensitivity and sensory overload are just the tip of the iceberg.
Many disabilities, disorders and differences contribute to the increasing demand for sensory-friendly experiences at locations or events.
In fact, sensory sensitivity and sensory overload aren't just experiences by disabled persons. They can be experienced by anyone, at any time.
Be part of the solution that makes more people comfortable when you become trained.
Create Sensory-Friendly Experiences Because You Care.
Get training because you care about the 1 in every 3 people around the world who are more likely to experience sensory sensitivity or sensory overload.
Accessibility and inclusion is for everyone
Deepen your understanding with blogs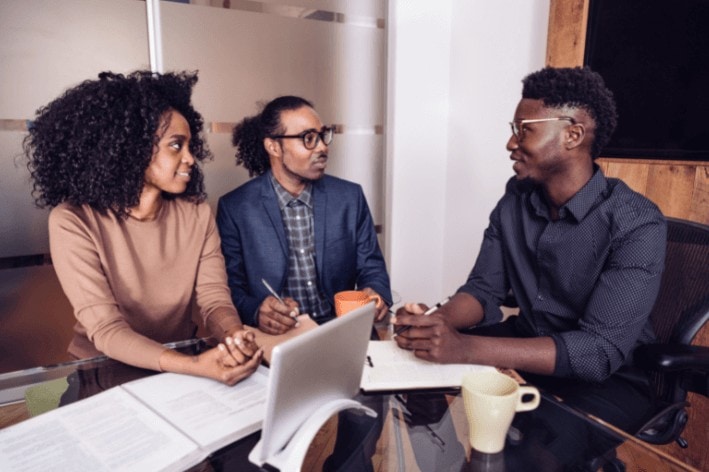 Are your looking for additional funding sources to support your business' or organization's accessibility and inclusion initiatives? Did you know
For many Jewish people, going to the synagogue is an important part of their lives. Visiting the synagogue can bring
Guy Fawkes Night or Bonfire Night is a celebration that occurs in the United Kingdom in November. This celebration is
Have you heard the phrase "relaxed performance"? As a result, are you wondering what those words mean? Maybe you want
For many families, camping is a yearly traditional event. Camping is a way for families to travel and spend quality
Diwali is commonly known as the festival of lights or celebration of lights. Diwali is seen as a victory of
Sensory Friendly Solutions

is your key to accessibility and inclusion.
Sensory Friendly Solutions' mission is to make the world more sensory-friendly.
Sensory Friendly Solutions is a Certified B Corp™.
B Corporation Certification is a designation that a business meets a high standard of verified performance, accountability, and transparency on factors such as supporting its workers, serving underrepresented populations in the community, sustaining the environment, and creating positive social impact for its customers.
Being sensory-friendly is easier with our newsletter.
Get timely sensory-friendly tips and strategies by email to understand sensory challenges. Unsubscribe at any time.