Get Sensory-Friendly Solutions for Businesses and Organizations
Be empowered to make your customers and team comfortable and feel like they belong.
Start your sensory-friendly journey and grow your commitment to accessibility and inclusion with online, on-demand training.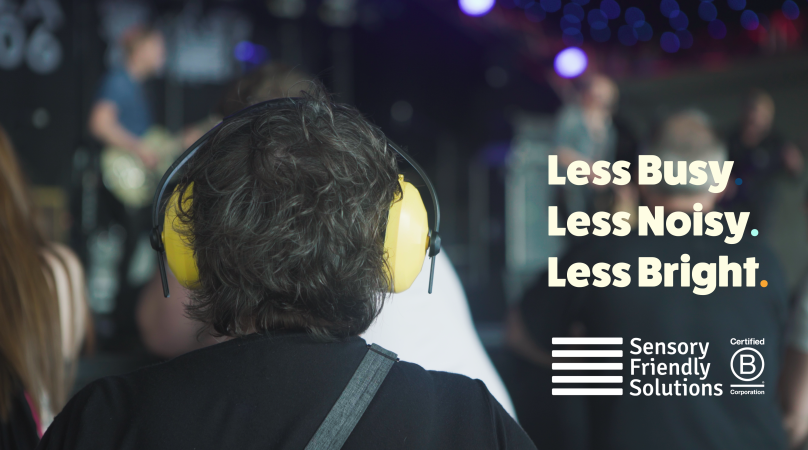 Ignite Your Team With Sensory Friendly Solutions Training
Get online training that matches the needs of your industry, your customers, and your team.
Want to make an event, location or experience sensory-friendly? Training is designed to help you improve accessibility and inclusion at your business or organization.
Why You Should Be Sensory-Friendly Trained
Because being sensory-friendly is a key part of accessibility and inclusion.
33% Of People Experience Sensory Differences.
Did you know that up to 33% of the population is more likely to experience sensory sensitivity or sensory overload? Children, adults and seniors alike often find events, locations and experiences too busy, too noisy and too bright.
They are your customers and clients. Your employees and team members. Your family and friends. Make your space more accessible for 1/3 of the population from what you learn in Sensory Friendly Training.

Sensory Sensitivity and Sensory Overload Can Be Experienced by Anyone, at Any Time.
Many underlying disabilities and differences contribute to the increasing demand for sensory-friendly experiences at locations or events.
In fact, sensory sensitivity and sensory overload aren't just experienced by disabled persons. They can be experienced by anyone, at any time.
Be part of the solution that makes more people comfortable when you become sensory-friendly trained.
Small Sensory Friendly Changes Have a Large Impact.
Deepen Your Understanding With Blogs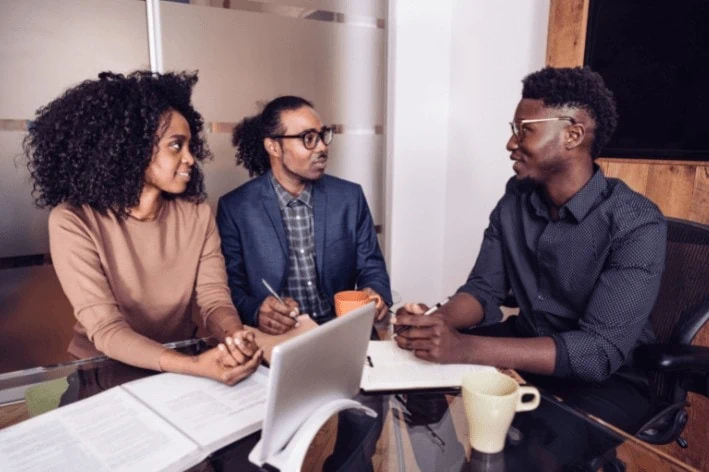 Are your looking for additional funding sources to support your business' or organization's accessibility and inclusion initiatives? Did you know
For many Jewish people, going to the synagogue is an important part of their lives. Visiting the synagogue can bring
Guy Fawkes Night or Bonfire Night is a celebration that occurs in the United Kingdom in November. This celebration is
Have you heard the phrase "relaxed performance?" As a result, are you wondering what that means for a theatre and
You are probably surprised to learn that you have eight senses. Though in truth, you have more than eight senses, nonetheless for today we are just going to stick to eight for the purposes of understanding your brain and body, sensory sensitivity, and sensory overload.
You make think a sensory-friendly dentist is just for adults with autism or autistic children. However, many more people seek
Have you heard the expressions of sensory-friendly swim times and autism-friendly swimming lessons? Moreover, are you confused by them? There
Have you heard about autism hour? Or sensory-friendly shopping times? Maybe you have seen a store promote a special autism
Productivity at work is by design, not happenstance. One of the best ways to be more productive at work by falling
Sensory Friendly Solutions

Is Your Key to Accessibility and Inclusion
Sensory Friendly Solutions is on a mission to make the world more sensory-friendly.
Sensory Friendly Solutions is a Certified B Corp™.
B Corporation Certification is a designation that a business meets a high standard of verified performance, accountability, and transparency on factors such as supporting its workers, serving underrepresented populations in the community, sustaining the environment, and creating positive social impact for its customers.
Sign up for the Sensory Friendly Solutions Newsletter.
Feel empowered to make sensory-friendly changes and understand the spectrum of different sensory experiences.
Unsubscribe at any time.