Mental health is especially important during Coronavirus.
Humanity is in the middle of a global pandemic and there is a developing focus on the importance of mental health during the COVID-19 crisis.
Many people have found the silver lining of the self-quarantine, some even view it as a welcome change of pace.
Parents everywhere are taking the opportunity to reconnect with their children and spouse.  Some may be learning new skills or taking on different projects.  It can be a time to rest, reflect, and rejuvenate.  Let's face it, we are rarely told to stay home!
But self-isolation can be a dark, sad, and surreal stretch of time for the elderly, those with differing abilities, and especially those who suffer poor mental health.
Right now, everything is amplified.  The Coronavirus is the topic of every conversation, the focus of every news program, and the reason why we remain isolated in our homes.  To someone who is alone or already feeling a deep sense of despair, these things can wreak havoc on their already frail mental health.
And what about those who think they may be slipping into depression?
The importance of mental health from someone who knows it well.
Meet Paul Nason.
Paul is a clinical social worker with the Department of National Defence – individual and group counseling for addictions and mental health.  He is also a private practice counselor and program facilitator for the Canadian Mental Health Association.
Sensory Friendly Solutions had the opportunity to speak with Paul and ask for his thoughts on the importance of mental health during this crisis.
How might being in quarantine affect a person who has mental health issues?
"Conditions of quarantine, social distancing, and isolation all resemble what it can look like for a person before they get help.  This will present as a trigger, and because the person's natural support network will be disrupted, they will need to draw on internal resources and coping strategies even more.  Which is ok in the short term, but much more difficult in the long term."
Are there enough resources for people suffering at this time?
"Technology has already expanded the scope of what can be done to provide people with mental health support so that can continue, but it is not ideal.  There is no substitute for human, face to face contact, and the need for it is directly proportional to the extent of the problem – so right now we are stuck with what we can do."
"It will be a 'better than nothing' scenario until we can meet face to face again.  The problem with this scenario is that a person needs to have a certain amount of privilege in society to have access to the technology required, so by design- those with less privilege in society will receive less help."
What can we do if we know or suspect someone is suffering during the pandemic?
"The most powerful tool in the mental health field is the power of connection.  How that can be encouraged, supported, and facilitated will be what we can do.  It may require going the extra mile with people as they get pushed further and further into isolation.  People need to be persistent and consistent with their attempts to connect with others.  A mind that is in pain will try to reject it – do not take it personally – keep trying."
What advice would you give a person who is suffering or thinks they may be depressed?
Routines, routines, routines.  "Get on a schedule and do the opposite of what you feel compelled to do.  Have a bedtime, have a 'wake' time, have an exercise time, plan meals, plan conversations.  Avoid substances at all costs.  Do not make any major decisions right now.  Emotional decision making will be hard to resist.  The more you can keep good thinking in charge the better, and that may mean having daily conversions with others."
"It can be dangerous to be left to our own devices because after a while we start really believing them.  The true measure of a person's mental health is usually gauged by how willing they are to be vulnerable, expressive, and to learn from others."
Closing thought.
"The antidote for most things mental lies in a group.  The more support networks a person has the better.  Stay in contact with others above all else.  'Connection' is the key."
Our sincere thanks to Paul Nason for his time and insights.
Sensory Friendly Solutions has compiled Online Healthcare listings that may help during this time.  Find a number of community resources that may ease the strain of this pandemic.
And please download, print, or save our "Coping with Stress During COVID-19" guide featuring tips from Paul Nason.
For people who like to read, this anxiety and phobia workbook might be helpful.  Mind over mood is also a helpful resource.
Sign up for one of four newsletters with more sensory-friendly information and resources: children, tourism, business, and work.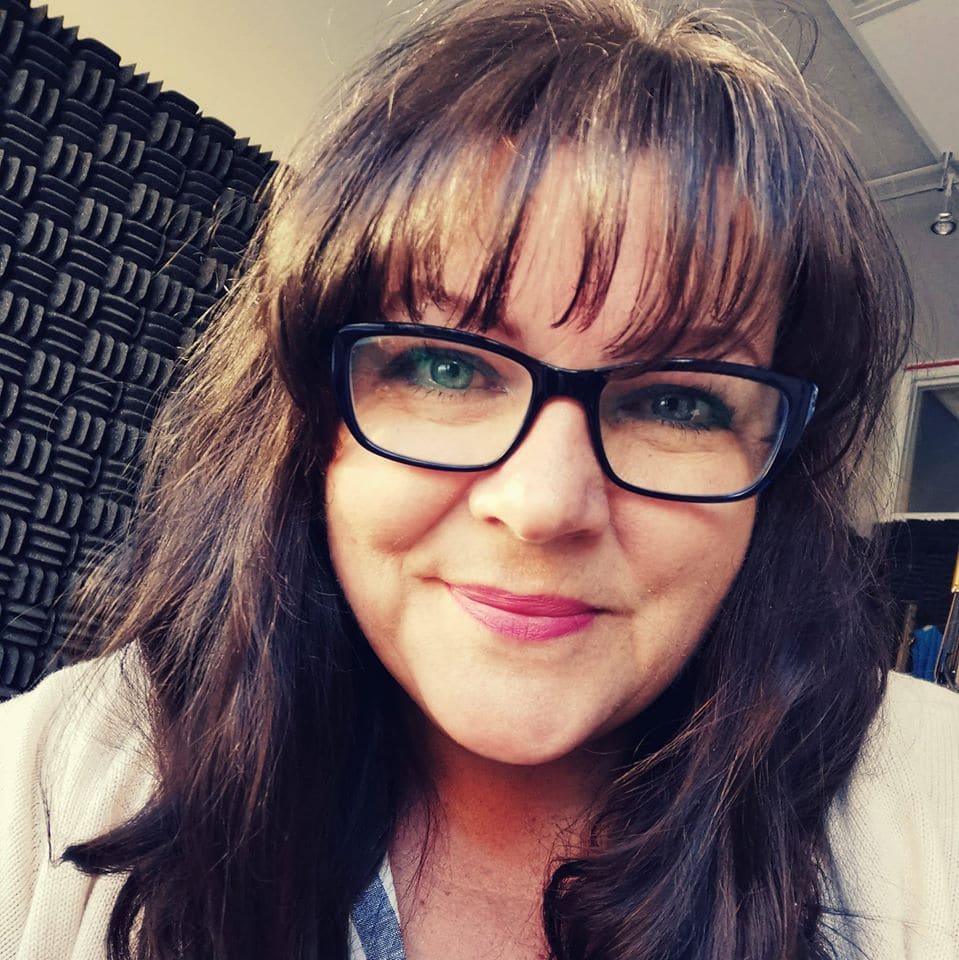 Trish is a 28-year radio veteran turned Digital Marketer. She has an extensive background in all things media and enjoys writing, editing, and blogging. She lives happily with her partner, Tim and three children, Allison (23), Lauren (16), and Emerson (6).