Sensory-friendly solutions are your solutions.
You want audiences to feel welcomed and comfortable at your performances.
You are ready to serve an unaddressed market; moreover, you want to attract new patrons and keep them coming back for more.  
Choose Sensory Friendly Solutions because you want cost-effective tools to attract and retain a large and growing population of people who experience sensory sensitivity, sensory overload or sensory challenges.
You want to address the void and meet the demand for accessible, inclusive, sensory-friendly performances, and most importantly, you want to get a return on your investment by growing your audience.
You are a decision-maker at a performance venue or a network of venues and are committed to accessibility, equality, diversity, and inclusion because it is important for your audiences.
Choose the expertise and experience that Sensory Friendly Solution delivers with three customized products, alone or in combination, to easily offer sensory-friendly performances.
Become Sensory Friendly Solutions trained.
Empower your everyone from your front of house staff, back stage team, performers, to volunteers  to deliver an exceptional, accessible, inclusive, sensory-friendly experience to your audiences.
Need something you can sell, loan or give to your audience to make them comfortable during the performance?
Choose Sensory Friendly Solutions Kits that you can also co-brand.
Sensory Friendly Solutions featured on AMI's short cuts.
Watch, listen and read about Sensory Friendly Solutions' training to make singer-songwriter Christina Martin the world's first sensory-friendly certified performer.
Sensory-friendly performances are part of being accessible and inclusive.
You are probably surprised to learn that 33% of the population is more likely to experience sensory sensitivity or sensory overload.
Children, adults, and seniors alike can find performances sensory-rich.  
Accessible, inclusive and sensory-friendly performances are in demand by people with anxiety, autism, concussion, hearing loss, neurodiversity, PTSD, sensory processing disorder and many more disabilities. 
Are you ready to deliver performances to 33% of the population looking for what you can offer with Sensory Friendly Solutions?
*Sensory Friendly Solutions, Internal report data, 2021
Addressing sensory issues is part of being accessible and inclusive.
Accessibility and inclusion are more than having a ramp or step-free entrance at your venue and a grab bar in the toilet.  Furthermore, many different disorders, disabilities or differences can contribute to people experiencing the barriers of sensory sensitivity or sensory overload. Consider the contributing factors listed below and you can quickly see why becoming sensory-friendly is an important part of accessibility and inclusion.
Alzheimer's Disease (AD)
Anxiety
Attention Deficit Disorder (ADD)
Attention Deficit Hyperactive Disorder (ADHD)
Autism, Asperger's, Autism Spectrum, Disorder, High functioning autism, Autistic person
Concussion, Post-concussion
Syndrome (PCS)
Dementia
Developmental Disability
Echolalia
Epilepsy
Fibromyalgia
Hearing loss, hard of hearing
Highly sensitive person (HSP)
Intellectual disability (ID)
Learning disability (LD)
Lewy-Body Dementia
Low vision, vision loss
Meniere's disease
Mental disorders, mental illness
Myalgic encephalomyelitis/chron-ic fatigue syndrome (ME/CFS)
Non-verbal learning disability (NVLD)
Post-traumatic stress disorder (PTSD)
Sensory disorder or Sensory processing disorder (SPD)
Sensory integration disorder (SID)
Synesthesia
Tourette's syndrome
Trauma, early childhood trauma
Traumatic Brain Injury (TBI), mild Traumatic Brain Injury (mTBI)
Vestibular disorder
Deliver performances that make people comfortable across their eight senses.
Most people are surprised to learn that there are more than five senses.  There are (at least) eight senses:  sight, hearing, taste, touch, smell, movement, balance and interoception (internal body sense).
Offering sensory-friendly performances makes your patients comfortable across all the senses, it increases your accessibility and helps you include more people.
Be accessible and inclusive by being sensory-friendly.
Be good for people. 
Be good for your business or organization.
Be sensory-friendly.
An example of a potential Sensory Friendly Performance Training Certificate.
Get Sensory Friendly Performance Training
Choose training that teaches your team all the knowledge and skills needed to offer accessible, inclusive and sensory-friendly performances.
Sensory Friendly Solutions training is delivered online and on-demand.  Your team can learn at their own pace, at their convenience.
Core training packages for your enterprise-level team with over 25 employees typically starts at $4999 CAD. 
Request more information about costs by taking these steps:
Submit an inquiry using the form below. 
Await review by our team, 
Meet virtually with Founder and CEO Christel Seeberger when required,
Receive confirmation and a quotation to meet your training needs.
The World's 1st Sensory Friendly Certified Performer.
"I am being trained by Sensory Friendly Solutions to become the world's first Sensory Friendly Certified Performer because accessibility and inclusion for my audience are important to me."
– Christina Martin, Singer Songwriter
Get Sensory Friendly Solutions Kits
Performances are often sensory-rich experiences.  Small sensory-friendly changes have a big impact.
Order curated Sensory Friendly Solutions Kits that contain the right sensory tools to make patrons comfortable during performances.  Most importantly, you get the how-to instructions no-one else provides, that your team and patrons want and need to use sensory tools with success.
Your new and returning audience members will be confident that you meet their needs with Sensory Friendly Solutions Kits onsite.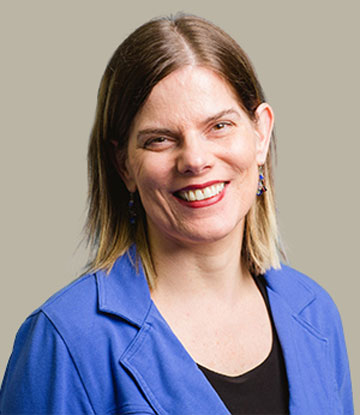 Sensory overload is overwhelming, but the solutions can be simple.
This is the mantra that drives solutions created by our Founder and CEO, Christel Seeberger.
Working in health care for over 25 years, Christel Seeberger saw how sensory sensitivity and sensory overload caused people to feel overwhelmed and anxious.  People of all ages simply stopped living life when they could not find sensory-friendly experiences.
With adult-onset hearing loss, Christel understands these problems personally; she also experiences sensory sensitivity and sensory overload.
Why choose Sensory Friendly Solutions?
Since 2016, Sensory Friendly Solutions has worked to achieve our mission as a social enterprise: make the world more sensory-friendly! We have established our thought leadership, and demonstrated our subject matter expertise with:
The world's first podcast about sensory challenges and sensory-friendly solutions, with over 4000 downloads, it includes interviews with accessibility and inclusion leaders, as well as people with the lived experience of sensory challenges.
A growing newsletter that has more than 1500 subscribers interested in delivering sensory-friendly events and locations.
An incredible number of free resources: more than 80 blog posts, 10 checklists and guides, a self-assessment tool for events and locations, a short documentary and 2 first-of-their-kind audio conferences, for dentistry and for tourism, arts and culture.
Sensory Friendly Solutions is a certified B Corp™. This company meets the highest standards of social and environmental impact.
Small sensory-friendly changes have a large impact.
Request Sensory Friendly Solutions
Answer a few short questions to start your journey to become accessible, inclusive and sensory-friendly. 
Founder and CEO Christel Seeberger will review and respond to your application within 3 business days.