Katherine has been asked to draft images (vectors) for Certification, Kits and Directory.
Our solutions are your solutions.
You want customers and team members alike to have a comfortable experience at your event or location. 
You are ready to serve an unaddressed market; moreover, you want to attract new customers and keep them coming back for more.  
Choose Sensory Friendly Solutions because you want cost-effective tools to attract and retain a large and growing population of customers and team members who experience sensory sensitivity or sensory overload.
You want to address the void and meet the demand for sensory-friendly experiences with your event or location, and most importantly, you want to get a return on your investment by growing your business.
You are a decision-maker in a business or organization that is committed to accessibility and inclusion. 
Choose the expertise and experience that Sensory Friendly Solution delivers with three customized products, alone or in combination, to easily create events, locations and experiences that are sensory-friendly.  
Get trained and become certified.  
Get bespoke sensory kits.  
Get found via a tailored directory.
*Sensory Friendly Solutions, Internal report data, 2021
Being sensory-friendly is part of accessibility and inclusion.
You are likely surprised to learn that 33% of the population is more likely to experience sensory sensitivity or sensory overload.
Children, adults, and seniors alike find events and locations too busy, too noisy, and too bright.
Moreover, sensory-friendly events, locations and experiences are in demand by people with anxiety, autism, concussion, hearing loss, neurodiversity, PTSD, sensory processing disorder and many more disabilities.
Are you ready to serve 33% of the population with Sensory Friendly Solutions?
An approach that addresses all 8 senses, not just five!
People just like you are also often surprised to learn that there are more than five senses.  There are (at least) eight senses:  sight, hearing, taste, touch, smell, movement, balance and interoception (internal body sense).
Creating sensory-friendly experiences at your location or event makes it comfortable for all the senses, it increases your accessibility and helps you include more people.  
Be accessible and inclusive by being sensory-friendly.
Be good for people.  Be good for your business.  Be sensory-friendly.
The World's 1st Sensory Friendly Certified Performer.
"I am being trained by Sensory Friendly Solutions to become the world's first Sensory Friendly Certified Performer because accessibility and inclusion for my audience are important to me."
– Christina Martin, Singer Songwriter
Three ways to become accessible and inclusive and to meet the growing demand for sensory-friendly experiences.
Become Sensory Friendly Solutions Certified!
Empower your team to deliver an exceptional experience at your event or location with Sensory Friendly Solutions training.
Choose our training, that is customized to your industry and goals.
Our Sensory Friendly Solutions Certification lets customers know you can be trusted to offer what they want.
Need something you can sell, loan or give to customers to make them comfortable at your sensory-rich event or location?
Order Sensory Friendly Solutions Kits that contain the right sensory tools to make people comfortable.  Most importantly, you get the instructions no-one else provides that your team and customers want about the tools to use them with success.
Your new and returning customers will be confident that you meet their needs with Sensory Friendly Solutions Kits onsite.
Your customers are already searching online for sensory-friendly, accessible and inclusive events, locations and experiences in their communities and when they travel.  
Be easily found and always be chosen with a custom sensory-friendly finder directory that delivers people from around the world directly to your door.
Get 33% of the population to find and choose your business with a Finder Directory built to lead them to you.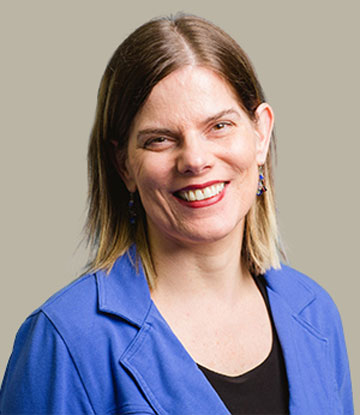 "Sensory overload is overwhelming, but the solutions can be simple."
This is the mantra that drives solutions created by our Founder and CEO, Christel Seeberger.
Working in health care for over 25 years, Christel Seeberger saw how sensory sensitivity and sensory overload caused people to feel overwhelmed and anxious.  People of all ages simply stopped living life when they could not find sensory-friendly experiences.
With adult-onset hearing loss, Christel understands these problems personally; she also experiences sensory sensitivity and sensory overload.
Why choose Sensory Friendly Solutions?
Since 2016, Sensory Friendly Solutions has demonstrated our subject matter expertise and thought leadership as we achieve our mission as a social enterprise: make the world more sensory-friendly!
Creators of the world's first podcast about sensory challenges and sensory-friendly solutions, with over 3900+ downloads, interviews with accessibility and inclusion leaders, as well as people with the lived experience of sensory challenges.
Disseminators of information with a growing newsletter that has 1500+ subscribers interested in delivering sensory-friendly events and locations. 
Spreaders of knowledge with more than 80 blog posts, 10 checklists and guides, a self-assessment tool for events and locations, a short documentary and 2 first-of-their-kind audio conferences.
"It is really important that we make the space accessible."
"Making changes to the building is important to everyone, even people who don't experience sensory overload, because we want to provide an accessible space…"
– Abi Reinhart, Accessibility Leader, Social Enterprise Hub
Small sensory-friendly changes have a large impact.