You knew difficult times were ahead, but no one was prepared for a disaster that would see extended social isolation. It causes undue stress on your mental health.
If you are a person with sensory sensitivities, like autism, concussion, PTSD, hearing loss, or have another injury, illness, disease, or disability, the effects of social isolation can be even greater. Illnesses and crises are not inherently sensory-friendly times.
How does social isolation affect mental health?
"Social distancing" is a term we have all just learned, but it has quickly become a daily reality for many of us. We all need to remind ourselves that social distancing and social isolation can be hard at times and it can significantly influence our mental health.
These helpful tips are for everyone including families, neighbors, seniors, friends and relatives. Ultimately, taking care of our mental health is a priority for us all.
Take care of the basics
Take a moment to reflect on your current state and think about how your basic needs are being met. This includes paying attention to all eight senses. Are you hungry? Thirsty? Tired? Need a bathroom break? When in isolation with your family, continue to ask yourself these questions as they are important. Taking care of your body's basic needs is an important tool to manage stressful events. Remember: eat, drink and rest. Take a shower and yes, use the bathroom on time too (and don't forget to wash your hands)!
Do what is meaningful, even during social isolation
The basics as mentioned above are the foundation of maintaining your mental well-being. After that, it is important to do the things that give meaning to your life every day. Essentially think about what makes you, you? What things or activities bring you joy? Try to keep engaging in those activities, even just a little bit each day, especially when your daily life is disrupted.
Re-establish routines as soon as possible
This is especially important around sleep. Try your best to get back to doing certain activities at the same time of day, even if you are not in the same place. Your whole daily schedule, everything you do from the time you get up until the time you go to bed, might be upset due to pandemic-related changes. While you may not be able to follow all of your normal activities within your daily routines, even bringing back parts of them while you live your new normal is helpful.
What are your daily habits?
You may be living in a different place. This may include eating different food, sleeping in a different bed, being away from work or school, or having to be separated from family. Connecting with something that is known to you can dramatically reduce your stress. Find the familiar. It brings great comfort.
Ask for help when you need it
Let family, friends, and new health providers know exactly what you need. Whether that being something like a missing medication or helping to manage your mobility. Take care of your medical and health needs and inform professionals and loved ones what they are. Ensure you are stocked up on prescriptions and other medication to avoid having to go out to get them during this period of social isolation.

Balance giving and receiving
Accept the help and offer what you can, when you can. Something simple as a kind word at the right time goes a long way and makes all the difference in the world. Also, know that if you deplete your reserves you cannot help yourself or others. Try to focus on doing what is best and right for you.
Keep refilling your cup
Resiliency endures when your reserves are not entirely depleted. Think about what helps you the best. It might indeed be a 10-minute nap or reading a book. Perhaps it is playing a game or having a social chat with a friend about something entirely frivolous and fun. During times upheaval, it can be easy to feel guilty about taking care of yourself. Be a role model for others through demonstrating the importance of "self-care".
Tell the story
Share your story. Then tell it again. Record it. Journal and write about it. Draw about it. Make a collage. Sketch a cartoon strip. Paint it. Photograph it. Just share it. Disaster brings many shared experiences. Processing the events, dealing with the moments that are scary, the stressors that are challenging, as well as the ones that bring tears of gratitude, are helped by storytelling.
Find the peace in quiet times during periods of social isolation
During these challenging times, there can be moments of quiet and at the same time overwhelming moments. Sigh. Take a breath. And then another. And another. Keep going. Re-connect with your body and your mind during times of social isolation. Try using meditation or yoga. Thoughts may race and emotions may over-spill. However, let them be and take as many moments of stillness you can find in the hustle and bustle around you and within you to re-calibrate. You may not have your typical space of solitude or silence. Reclaim what you can, when you can.
Make room for sadness
You have permission to grieve. To be mad. To grit your teeth in frustration. And to shake your head in dismay. To wonder, why?
You also have permission to be happy
Find fun and funny moments. Humor, light-heartedness, and laughter are incredibly healing. It is perfectly normal to feel happy and sad at the same time. To laugh and cry at the same moment. Give someone else something to smile about. Share a laugh.
Social Isolation isn't all bad all the time, but it can feel like it. The small moments of niceties are what see us through. Recognize them, and relish them. When the years pass and the memories fade, the kernels of good amongst the hardships will be what we want to shine through.
Being sensory-friendly is easier with our newsletter.
Get timely sensory-friendly tips and strategies by email to understand sensory challenges. Unsubscribe at any time.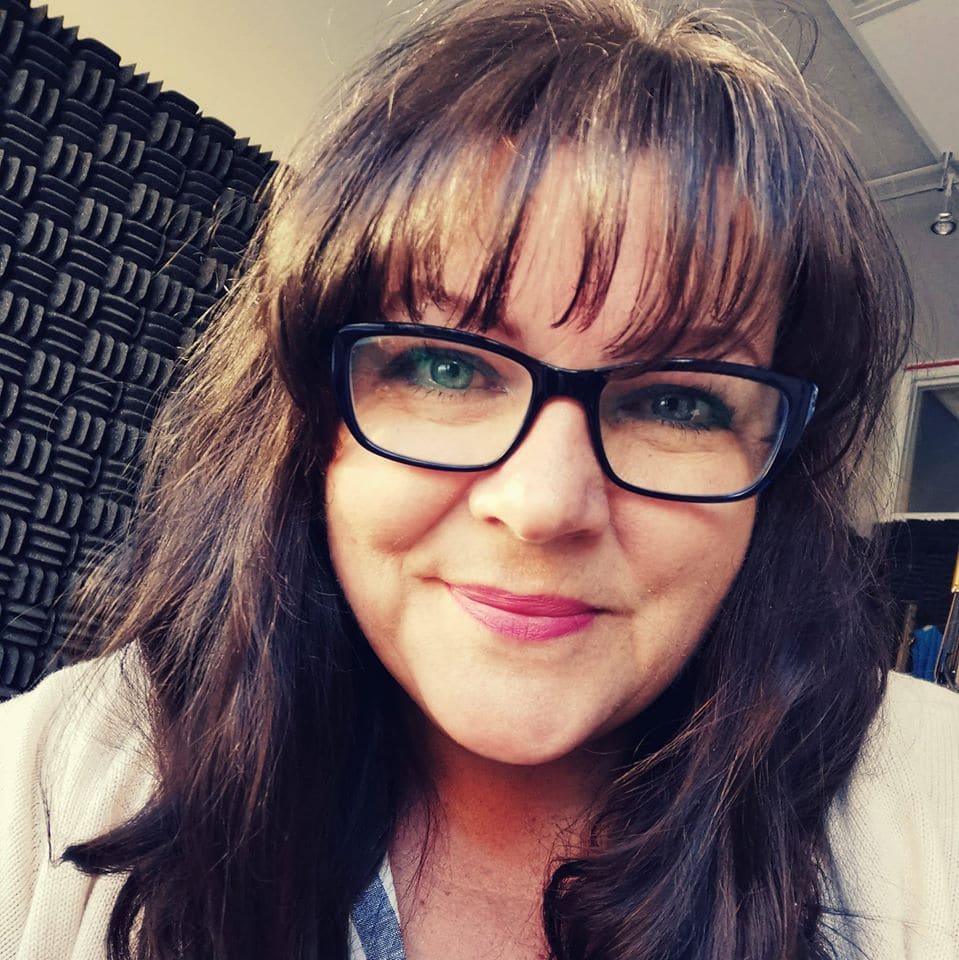 Trish Hamilton is a 28-year radio veteran turned Digital Marketer. She has an extensive background in all things media and enjoys writing, editing, and blogging. She lives happily with her partner, Tim and three children, Allison (23), Lauren (16), and Emerson (6).  Find her at E2M Marketing: https://e2mmarketingmedia.wordpress.com/