What it means to be a B Corp™
B Lab™ is a network that transforms the global economy to "redefine success in business" to benefit all people, communities, and the planet. As a result, "Make Business a Force For Good™" is its mantra. In order to make business a force for good, B Lab created the process to certify businesses as B Corporations. The certification process includes, among other things, extensive evaluation.
The B Impact Assessment pushes businesses to "meet the highest standards of social and environmental performance, accountability, and transparency." Moreover, to qualify as a Certified B Corporation, companies who complete the thorough assessment and must achieve a minimum score of 80. Furthermore, companies, like Sensory Friendly Solutions, must change their corporate governance with a legal commitment to ensure that people and planet are always considered, and not just profitability. For B Corporations, stakeholders, and that includes people and the planet, are just as important as shareholders. Sensory Friendly Solutions scored 99.9 on its first B Impact Assessment.
Creating meaningful impact  
The B Corp™ Movement is revolutionary. It changes thousands of companies around the world to do business for good. As a result, with a B Corporation Certification, Sensory Friendly Solutions is a business you can trust on your journey to become sensory-friendly, accessible and inclusive.
The B Corp™ Declaration of Interdependence states "we must be the change we seek in the world." At Sensory Friendly Solutions that means a:
Purpose to be the world's recognized leader helping people, businesses and organizations discover sensory-friendly solutions.
Mission to make the world more sensory-friendly.
Vision of a world where more people feel comfortable.
And, values of what is simple, informs, and inspires change.
Five areas of impact
The B Impact Assessment requires companies to make many commitments in 5 areas of impact:
Governance.
Workers.
Community.
Environment.
Customers.
As an example for governance, at Sensory Friendly Solutions , social impact (not profit) is a primary measure of success. Regarding workers one impact measure is that even junior employees earn a living wage. That means earning a salary that is at least 65% more than the minimum wage in New Brunswick, Canada where we are head-quartered.
A particular strength at Sensory Friendly Solutions is our contribution to the well-being of communities. The health and well-being of communities includes a foundational shift in the principles of JEDI: justice, equality, diversity and inclusion. JEDI needs to be A-JEDI, adding accessibility, first and foremost. Moreover, Sensory Friendly Solutions is female-founded, owned and operated by a person with a disability.
Sensory Friendly Solutions demonstrates environmental stewardship, for instance, by committing to remote work from home, and zero work-required travel. Additionally, Sensory Friendly Solutions creates direct value for our customers with ethical and positive marketing. Furthermore, our products and services directly benefit underserved populations, often people with disabilities. Finally, Sensory Friendly Solutions delivers specific, positive impact: make daily life accessible and inclusive to more people by making events and locations sensory-friendly.
Showcase impact in action
B Lab also states, "All business ought to be conducted as if people and place matter. Through their products, practices, and profits, businesses should aspire to do no harm and benefit all."
Therefore, at Sensory Friendly Solutions, helping people, businesses and organizations along their journey to becoming sensory-friendly means making people and places matter. Furthermore, being sensory-friendly is being accessible and being inclusive. Finally, making more people comfortable is being good for both people and for business.
"It is really about helping people start and continue the journey to become more sensory-friendly, accessible, and inclusive.

For example, Sensory Friendly Solutions (SFS) offers easy ways to learn more about sensory sensitivity and sensory overload with free resources like blogs, a short documentary, eBooks, a podcast, a self-assessment quiz, and audio conferences.

Likewise, SFS gives people, businesses and organizations the tools to make changes in their homes, in their schools, in their communities, in their workplaces, in their businesses, and in their organizations with training, kits and a listing directory."

Christel Seeberger, Founder and CEO, Sensory Friendly Solutions
B Corp™ and the United Nations Sustainable Development Goals
The 17 United Nations Sustainable Development Goals (UN SDGs) are a critical opportunity for all industries and sectors to come together around common global goals for good. For example, key commitments are to end poverty, protect the planet, and ensure that all stakeholders enjoy a shared and sustainable prosperity. Moreover, the United Nations champions the expectation: "Everyone Included," which mirrors the mission, vision and purpose of Sensory Friendly Solutions. Furthermore, businesses are identified to play an increasingly important role in order to deliver on these worldwide commitments with impact. As a result, Sensory Friendly Solutions supports four of the UN SDGs in its work:
Good Health and Well-Being.
Quality Education.
Reduce Inequalities.
Sustainable Cities and Communities.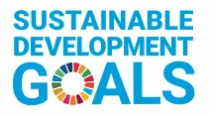 In conclusion, B Corp™ means many "Bs" to Sensory Friendly Solutions:
Be accessible. Be inclusive. Be good for people. Be good for communities. Be good for business. Be sensory-friendly.