Manage Stress with Sensory and a Self-Care Routine
Being a first-time mom is a tough job in itself, but trying to maintain a realistic self-care routine along with it can be difficult for most.
Your priorities change the moment you hold your baby, perhaps even before that.  Suddenly the life you're living isn't just yours.  It's lovely, and it's tiring at the best of times.  When you add sensory sensitivities to the mix, being a parent can present a whole new spectrum of challenges, so to speak.  Paying attention to your needs, your eight senses can help.
Vanessa is a first-time mother.  She and her husband, Nathan, are a successful young professional couple with one daughter, Josie.
Vanessa, above it all, is flourishing as a professional, a partner, and a parent. How?
Her answer is simple – "Balance".
We spoke to Vanessa about being a working mother, having a child at home, and maintaining an appropriate self-care routine during the Coronavirus pandemic.
Meet Vanessa
My husband and I are first time parents.  It has been a challenge and sometimes a struggle, but I think we have adapted very well.  Here are a few of our self-care routine keys as we, like all of you, deal with the COVID-19 outbreak.
Self-Care Routines Start Early
I get prepped for the next day at night.  Make sure my laptop and cell phone are charging so they are ready for the next day.  Part of my self-care routine is to do a quick clean before going to bed so I am not overwhelmed when I get up the next day.
Planning to Work and Working to Plan
I take a few minutes, sit down, and prepare work emails but I don't hit send.  Clients and co-workers aren't getting emails from me outside of working hours.  We all have our cellphones near, so I don't want anyone getting that 'ping' late at night from me. I do everything that I can at night so that the next morning is less stressful.
Also, having a clean workspace helps me to feel organized when I come back to my desk the next day.
Then when 9 am hits I click send on all the emails I prepped the night before and start working. I organize important client phone meetings during nap time.  When she wakes, we have interactive games, books and toys to keep our little one engaged.  She plays with one parent and then the other depending on our schedule.
I rely on my calendar for everything. Otherwise, I quickly forget.
Worklists also help keep me on track.  I put a line in the middle of the pad and create a personal list, too.  If something that needs to be done after work hours, I put it down on paper, so I don't forget and to ensure it doesn't distract me from my current work project.
And when 5 pm hits I do my best to shut everything down from work and give my family my full attention.  Here and outside of my home.  We occasionally do video calls with family members who we can't see at this time.
Internal Self-Care Routines Nourish Your Entire Day
Mornings are early for me.  My daughter wakes up early and we spend the morning having some relaxing time
together.  That means reading books in bed, taking a bath, and then starting the day with a healthy breakfast.  Eating well is important for a successful day.  I want to have healthy food in our system so we don't crash in the middle of the day.
I make a big breakfast and a family smoothie so it can be enjoyed later in the afternoon.  If there is any leftover, it goes into popsicle molds for a nutritious treat.
When Self-Care Routines are Evident, All The Pieces Fit
As a couple, we work on communicating feelings.  Giving each other strong hugs (stress hugs) and we take vitamins.  Omega 3 is great for stress; vitamin D is also key since we are outside a lot less.  Also, immune-boosting foods or vitamins.  Teas that are meant to help relax you are great also.  I enjoy it hot,  and I have another prepped and put in the fridge so I can enjoy an ice-tea version for the rest of the day.
We have a 1,500-piece puzzle that we chip away at when we get stressed.  It sits on a big table in our living room.  Sometimes in the afternoon I throw on running shoes and run for 5-10 minutes.  That helps when the anxiety hits.
Music is helpful too.  Our girl loves it when we have music in the background. It helps us relax during stressful situations.  And we breathe.  Big, deep, healthy breaths.  I catch myself not fully breathing from time to time.
Happy Heart and Mind
We focus on the positive.  I am lucky to still be working, to have my family and health.  I also keep the end in mind.  Conversations about what clients want to do when this is over are important.  This will one day be a memory and we will be back to business as usual, so I am preparing for that day now.
I also try to make each day fun.  When my daughter goes for a diaper change, I sometimes change her outfit to surprise her dad when we come back from her nursery.  A personal fashion show!  I take photos of her in different outfits and if anything does not fit, I have a box ready to pack it away in the closet.  It helps me cycle through what she can currently fit in and what she can't.
As for social interaction, she needs it too, so I do video calls with co-workers or clients from time to time.  She loves to say hello.
Before social distancing, we had a different self-care routine, but this is our new normal. For now.
*Names have been changed for privacy reasons.
Interested in learning more as a parent?  Sign up for our newsletter about sensory-friendly and children.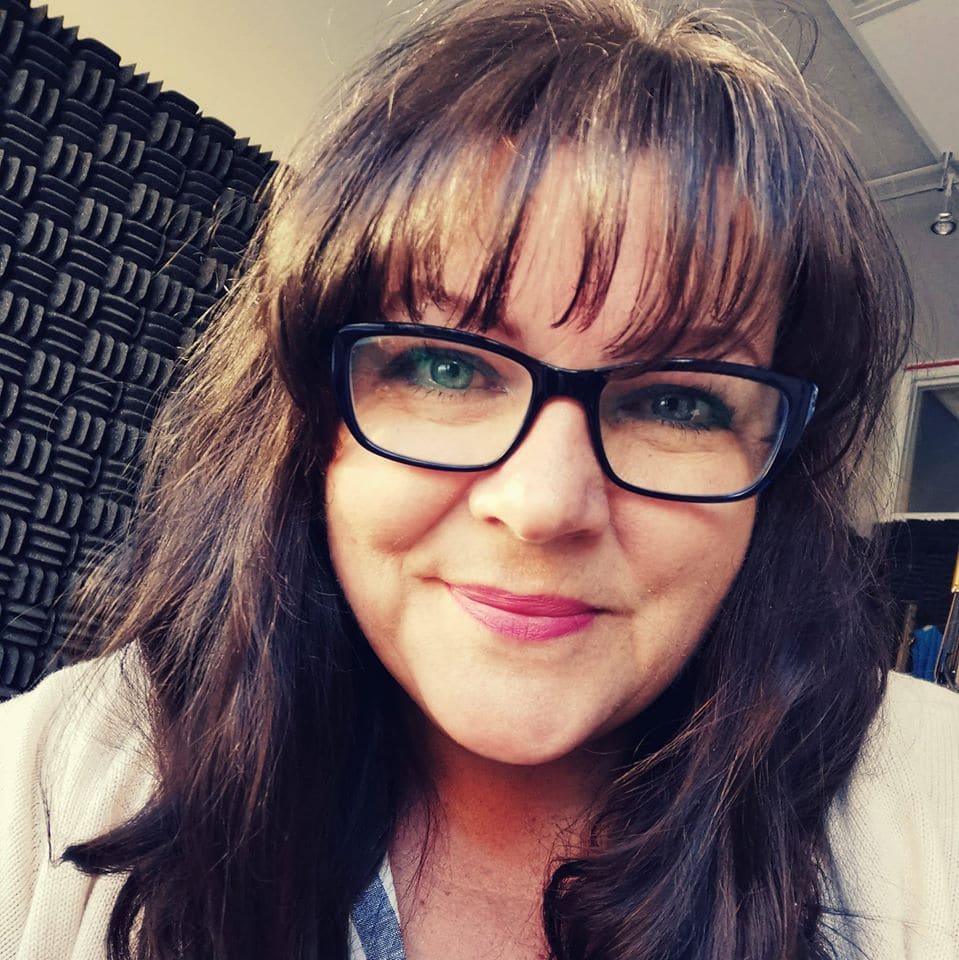 Trish is a 28-year radio veteran turned Digital Marketer. She has an extensive background in all things media and enjoys writing, editing, and blogging. She lives happily with her partner, Tim and three children, Allison (23), Lauren (16), and Emerson (6).