Sensory Friendly Tourism Checklist
More and more people are looking for sensory-friendly experiences in daily life, in their communities, and when they travel.  
There are easy things you can do to help your tourist event or location become sensory-friendly.
Get 10 easy ways to be sensory-friendly at events and locations.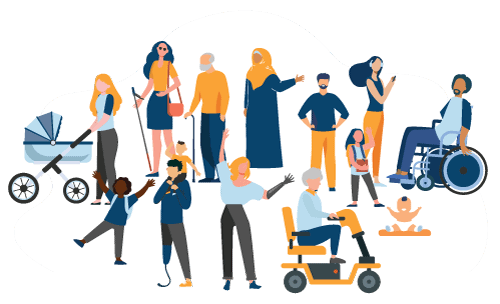 Join 1,500+ people. Receive more sensory-friendly tips and strategies!
Sensory overload is overwhelming, but the solutions can be simple. Our founder Christel Seeberger saw how sensory sensitivity and overload negatively affects people's lives. Join her on the simple but effective journey to being more sensory-friendly via our short, periodic emails.
Our Newsletter for Businesses helps businesses and organizations understand how people around the world experience sensory challenges. Get solutions on how you can offer sensory-friendly events or locations.
We respect your inbox and you can unsubscribe at any time.