Sensory Friendly Santa Claus Parade Guide
Did you know that adding a quiet zone to your Santa Claus Parade will help children and adults alike enjoy the experience?  
In a few easy steps you can make your parade sensory-friendly covering:
Changes floats can make
What to tell people
How to prepare
What a quiet zone means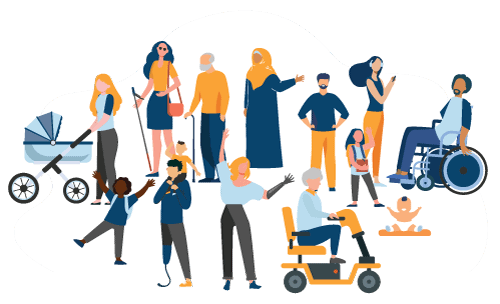 Join 1,500+ people. Receive more sensory-friendly tips and strategies!
Sensory overload is overwhelming, but the solutions can be simple. Our founder Christel Seeberger saw how sensory sensitivity and overload negatively affects people's lives. Join her on the simple but effective journey to being more sensory-friendly via our short, periodic emails.
Our Newsletter for Businesses helps businesses and organizations understand how people around the world experience sensory challenges. Get solutions on how you can offer sensory-friendly events or locations.
We respect your inbox and you can unsubscribe at any time.