Going to see Santa can be both exciting and overwhelming for children. We have created a special, sensory-friendly story for children to help them prepare.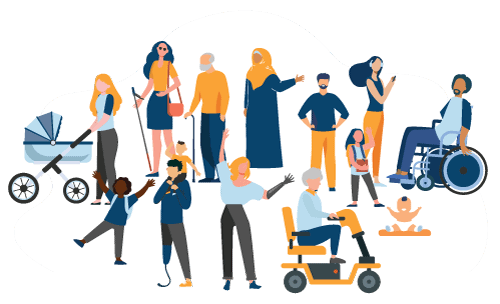 Join 1,500+ people. Receive more sensory-friendly tips and strategies!
Sensory overload is overwhelming, but the solutions can be simple. Our founder Christel Seeberger saw how sensory sensitivity and overload negatively affects people's lives. Join her on the simple but effective journey to being more sensory-friendly via our short, periodic emails.
Our Newsletter for People helps you learn more about sensory sensitivity and sensory overload. Discover sensory-friendly living at home, school, work and in your community.
We respect your inbox and you can unsubscribe at any time.