Ever since I was a kid, I have been impacted by two things. First, my mental health. And second, my desire to be an entrepreneur. Little did I know then that I would embark on a journey that would require me to do a lot of self-work. And that mental-health for startups would be important. That journey ensured me that I could balance all the stresses of my startup Momentum Canada, while managing my depression and anxiety. And it continues with my next business Slocum and Ferris. My mental health in a work world filled with sensory overload is worth it.
There are a few things I have learned along the way but first, we should address some elephants in the room when it comes to running a business. Do you follow popular business Twitter and Instagram accounts? Does it make you feel you need to work 80 hour weeks to achieve anything? Somehow, we have gone from being a society that had to leave their work at the workplace, to have a fully functioning workstation in your pocket available to you at any time. That's sensory overload at your fingertips.
Founder depression
Are you are prone to depression (aka mentally living in the past)? Or, anxiety (aka mentally living in the future)? Then, you'll easily become prone to believing that you 'should' be doing something all the time, just because you can. This is a key challenge for the mental health of startups. You will also then beat yourself up afterward. Especially, if you choose not to work on something, just because you can. It can be a never-ending cycle. It was one that I experienced for many months. I was sold on the idea that my productivity mattered more than anything else. Including myself. Founder depression is real. And it is important for the mental health of startups. Not just the founder, the whole team.
This too was first evident when I had a call with a client of ours. She spoke about a time in her life she regretted. She shared that she felt like she would favour work over engaging with her kids due to the pressure that she was putting on herself. It was a major wake-up call for me. I looked at the times I told my kiddo to go play while I finish something up. It inspired me to create a boundary around my work time. Furthermore, to stick to it.
It made me realize that there are so few things that are urgent matters. I found a Mindful Productivity Planner that helped me work out how I can make this happen. It takes some pre-work. However, once you let go of the idea that work hours have to go beyond five p.m., you will find better, more efficient ways to get it all done. To sum up, you just have to want to change the status quo and introduce mental health for startups as part of work!
Social Media Cleanse
Another concept that has plagued me and other entrepreneurs is having to participate in the complex world that is social media. The amount of work that goes into having accounts with thousands of followers is significant and often is a huge component of your business plan. With that brings all the algorithms showing you similar content to yours. You can begin to feel like your plan is not enough or that you should be doing something differently. The constant questioning can often make you feel stuck.
An idea my therapist came across was the idea of a 'social media cleanse'. As business owners and modern humans, we are subject to multiple thousands of messages each day as we casually swipe away. I realized that I needed to take a deeper look at what I was consuming. If you are familiar with Marie Kondo's The Art of Tidying Up, you'll understand this method. I went through all of my feeds and asked if these accounts truly brought me joy or if they made me feel guilty about my progress.
Finally, after the cleanse, all that remained were accounts that inspired me, made me laugh, or positively educated me. Creating a boundary around the types of content I was consuming directly positively impacted my daily scroll. There are loads of content creators who can connect with who will inspire you and not make you feel down on your progress or where you are at. This too is key to managing mental health as a startup founder.
Entrepreneur stress and mental health for startups
Another tendency we have as entrepreneurs is forgetting about all the things you loved to do before you embarked on this journey. Often, we are consumed with our businesses because we love them. It can feel like a replacement for all the other things you used to do out of necessity. Moreover, you can get caught thinking that since you don't have time to commit to your hobby, why should you even bother? We tend to lose our connection to the tactile in this phase, meaning we become a little too tied to technology vs engaging in activities where you use your hands (painting, sculpting, baking) or outdoors in nature.
Building your connection to nature is very important in our technology-driven world. It is also a fantastic family activity and one to support a spiritual journey. Depending on where you live, you should have access to ample nature trails, beaches, forests or green spaces. Take time to embrace your surroundings and practice meditating. It will lead you towards some of your best ideas if you take the time to give your brain and body a break from all of the messages you receive from others.
8 low-cost mental health resources for work
The other major gap for entrepreneurs and most people are actively working on daily self-care. Too often we can get caught up with a to-do list that does not have any self-care activities listed. These are some suggestions for free activities that have helped me along the way. It is a great activity to create your list and encourage your children to as well.
Look at clouds for 10 minutes.
Ask for help with something.
List your accomplishments.
Watch the sunset.
Put your phone on airplane mode for 1 hour.
Read fiction.
Listen to a self-help podcast.
Research something new to you that is non-work related.
Navigating the highs and lows of motherhood and entrepreneurship requires you to take good care of yourself, both mentally and physically. All of us deserve support along the journey. If you can connect with a therapist to help you define a plan that works for you, you should feel no shame in doing so. It is so important to recognize that we all need healing and the freedom to personally grow and develop. Having the right tools that work for you will be essential as you continue on your entrepreneurial journey.
For more information on the impact of sensory overload at work, check out the article, "Return to Work Following Acquired Brain Injury: The Views of Patients and Employers" by Donker-Cools et al., (2018) 1. Find more sensory-friendly help at work:
In conclusion, take care of yourself, the world needs you!
Sign up for the Sensory Friendly Solutions Newsletter.
Feel empowered to make sensory-friendly changes and understand the spectrum of different sensory experiences. 
Unsubscribe at any time.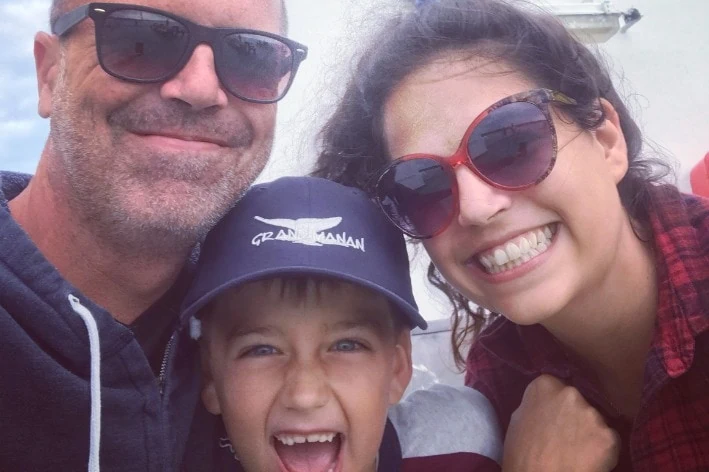 Founder and CEO, Joanna Killen is a lifetime entrepreneur with a passion for client service and coaching others to reach their goals.  Energetic and thoughtful, Joanna leverages a background in sales, marketing, and economic development to serve clients.  At 19 years old, she received funding for her first business – and she hasn't stopped since.  She's held positions in sales and marketing for many years and has extensive experience working with diverse entrepreneurs.  Discover more about her latest venture: Slocum & Ferris.
Source
Donker-Cools, B. H. P. M., Schouten, M. J. E., Wind, H., & Frings-Dresen, M. H. W. (2016). Return to Work Following Acquired Brain Injury: The Views of Patients and Employers. Disability and Rehabilitation, 40(2), 185–191. https://doi.org/10.1080/09638288.2016.1250118