Sensory Friendly Solutions Is a Woman-Owned, Disability-Owned,
B Corp™ Certified Social Enterprise
Sensory overload is overwhelming, but the solutions can be simple. 
This mantra of simplicity drives solutions created by Sensory Friendly Solutions with founder and CEO, Christel Seeberger at the lead. 
Working in health care for over 30 years, Christel saw how sensory sensitivity and sensory overload caused people to feel overwhelmed, anxious, and stressed in daily life.  
People of all ages simply stopped living life when they could not find sensory-friendly experiences at work, in their community, or when they travelled. 
With the disability of adult-onset hearing loss, Christel understands these problems personally; she also experiences sensory sensitivity and sensory overload. 
Christel founded Sensory Friendly Solutions to make the world more-sensory-friendly, accessible and inclusive. 
Why choose Sensory Friendly Solutions?
Since 2016, Sensory Friendly Solutions has worked to achieve its mission as a B Corp™ Certified social enterprise: make the world more sensory-friendly, accessible and inclusive.  
Sensory Friendly Solutions has established its thought leadership, and demonstrated its subject matter expertise with: 
Founder and CEO Christel Seeberger has worked in health care for over 30 years and is a person with a hearing disability herself.

 

The world's first podcast about sensory challenges and sensory-friendly solutions and downloaded around the globe. The podcast includes interviews with accessibility and inclusion leaders, as well as people with the lived experience of sensory challenges.

 

A growing newsletter for subscribers interested in sensory-friendly living, as well as delivering sensory-friendly experiences at events and locations.

 

Free resources for people, businesses and organizations. 

 

Online Training on how and why to offer sensory-friendly experiences for different events and locations. Training is evidence-informed and co-constructed with people with different disabilities.

 
Sensory Friendly Solutions (SFS) is a social enterprise and became a Certified B Corporation™ in 2022.  As an impact business, SFS meets the highest standards of social and environmental performance, accountability and transparency, while actively supporting four of the United Nations Sustainable Development Goals.  
Discover more about the Sensory Friendly Solutions' social impact story from Social Innovation Canada and our announcement of attaining B Corp Certification 
Humanity 
Sensory Friendly Solutions' mission is to help people live meaningful lives, particularly people with disabilities who experience sensory sensitivity and sensory overload.  Partnering with disability organizations, along with other social and environmental impact businesses and organizations, and engaging with the needs of people looking for sensory-friendly solutions are key to our operations. 
Community 
Collaboration with other social purpose organizations, businesses and charities occurs in our community and around the world with global partners. 
Territory Acknowledgement 
Sensory Friendly Solutions acknowledges that the land on which our home office gathers is on the unceded territory of the Wabanaki Confederacy, the Mi'kma'ki and the Wolastoqiyik Wahsipekuk (Maliseet) Peoples.  Furthermore, SFS recognizes that this acknowledgement is only the first step in forging our understanding to challenge colonialism's legacies. 
Diversity and Labour 
Critical to our mission, Sensory Friendly Solutions fosters the social and economic inclusion of people with disabilities.  Promoting SFS employees' health and safety, respecting the law, and ensuring business operations are legitimate.  SFS establishes and honours internal best practices policies, conduct business with integrity, and adheres to sound business ethics and practices. 
Environment 
Sensory Friendly Solutions recognizes the need to protect the natural environment; keeping it clean and unpolluted benefits everyone. Above and beyond any legal obligations, the SFS team recycles, practices a zero-work-travel policy, and adopts environmentally friendly technologies and best practices.  Specifically, SFS supports the reduction of noise pollution and light pollution in public spaces as part of being sensory-friendly. 
Online Accessibility and Inclusion Training for Businesses and Organizations
Transform your event or location into a sensory-friendly, accessible, and inclusive experience with membership. 
[[need details on the history of memberships, why we created this program, etc. To make it easy for a writer to copy and paste info as required for articles]] 
Ignite your team with sensory accessibility training. You'll benefit from:  
Convenient, at-your-own-pace, online learning.

 

Tactics to attract a growing and underserved consumer base who experience sensory sensitivity or sensory overload and currently have minimal access to businesses in your market. 

 

Become accessible and inclusive by making your customers and staff comfortable.

 

Communicate to customers and employees alike your commitment to accessibility and inclusion.

 

Show your event or location in the Sensory Friendly Finder.
"I have single-sided deafness and often struggle with loud or crowded environments. The Sensory Friendly 101 Training not only helped me better understand my own sensory experience and triggers, but will guide me in making my own art shows more accessible to others."
Unlock the hidden potential of your business or organization by embracing sensory friendly accessibility
If you think that catering to sensory differences is unnecessary for your business, think again! With the training available for our members, you'll discover the invaluable knowledge and techniques to create an accessible and inclusive environment for the 33% of the population with sensory sensitivities. 
Did you realize that a staggering 1 out of 3 people is more prone to experiencing sensory sensitivity or overload? This includes children, adults, and seniors who often feel overwhelmed by their sensory experience.  
These individuals are not just random strangers passing by. They are your potential customers and loyal clients. They are your dedicated employees and valued team members. They are your cherished family members and trusted friends. By embracing the insights gained from our Sensory Friendly Training, you can make your space more welcoming and accommodating to this significant portion of the population. 
With membership you get the training you need to: 
Improve the accessibility of your event or location in new and easy ways you hadn't considered.

 

Attract new and returning customers because they are truly included by your changes.

 

Reap the benefits of news media attention and the network effect from sharing in the community of people with disabilities.

 
Sensory Sensitivity and Sensory Overload can be Experienced by Anyone.
Sensory sensitivity and sensory overload are occurring at ever-increasing rates. Your customers and your team need sensory-friendly solutions, today. With Sensory Friendly Solution's membership, you get ongoing help to support your customers and your team to be included. 
Many disabilities, disorders and differences contribute to the increasing demand for sensory-friendly experiences at locations or events. But sensory sensitivity and sensory overload can be expereinced by anyone.   
Become a part of the growing businesses offering a comfortable space for people with these invisible accessibility issues by offering your team the support needed to become truly sensory friendly.  
Sensory Friendly Solutions is for business who want to:  
Appeal to a wider client/customer base

 

Create a comfortable environment for your team, customers, or patrons

 

Reduce barriers and increase accessibility

 

Attract an underserved market

 

Stand apart from your competition

 

Make inclusion part of your business

 

Generate goodwill and positive earned media

 

Be a business that does good in the world

 

Strengthen your community leadership

 
About Christel Seeberger, Founder and CEO of Sensory Friendly Solutions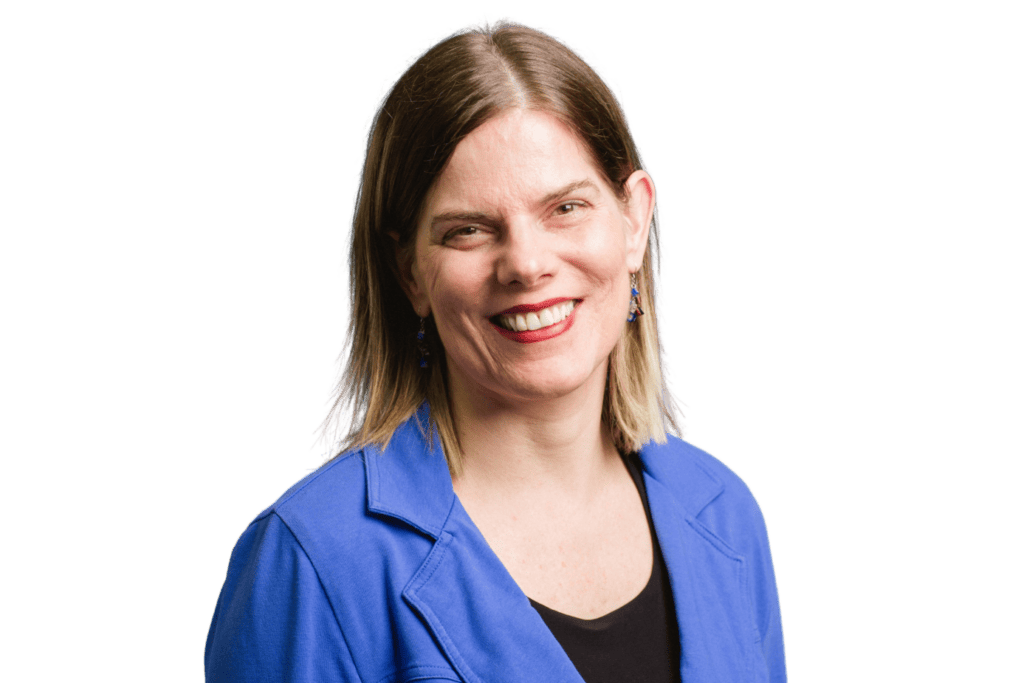 Christel Seeberger, Founder and CEO of Sensory Friendly Solutions (SFS) has amassed a 30-year career in the healthcare industry in addition to founding Sensory Friendly Solutions. Her history spans various healthcare settings, including hospitals, schools, nursing homes, communities, summer camps, and private practices. With a Bachelor of Science in Occupational Therapy from McGill University, she has worked with clients of all ages, ranging from toddlers to seniors—with her oldest client being an impressive 106 years old.  
Inspired by her previous career as an occupational therapist, Christel recognized the growing prevalence of sensory sensitivity and sensory overload when she developed adult-onset hearing loss. Even with the best possible hearing aids and assistive devices, there were places she couldn't go and things she couldn't do because there was no accessible option for her to participate. Motivated by the need to create more inclusive spaces for the 33% of the population with sensory sensitivities, she embarked on a mission to make the world more sensory-friendly. 
Sensory overload is overwhelming, but the solutions can be simple.
Christel 's journey led her to establish Sensory Friendly Solutions (SFS) in 2016 as a vehicle to address these pressing needs for the 1 in 3 people who have invisible sensory accessibility challenges in their daily life.  
Drawing on her 30 years in healthcare, she developed the Sensory Friendly 101 Training, with the understanding that becoming sensory-friendly, accessible, and inclusive is an ongoing journey rather than a destination. While there are many programs available to help individuals seeking sensory solutions, Sensory Friendly Solutions aims at the heart of the problem by educating businesses and organizations on becoming safe spaces for the under-served population suffering from sensory sensitivity and sensory overload. The comprehensive training provided by Sensory Friendly Solutions empowers these businesses to understand how to create sensory-friendly locations, events, and experiences that offer various options for individuals' sensory preferences.  
Recognizing the ever-evolving nature of practices and products, Sensory Friendly Solutions is transitioning into offering a membership model that enables the continuous addition and sharing of valuable content before the end of 2023. 
Becoming sensory-friendly, accessible and inclusive is a journey, not a destination.
As a company, Sensory Friendly Solutions excels in providing evidence-informed training created with both subject matter expertise and a deep understanding of individuals' lived experiences. This unique combination ensures that Sensory Friendly Solutions remains at the forefront of the sensory-accessibility movement—enabling businesses and organizations to enhance their accessibility and inclusivity. 
Christel is committed to championing sensory-friendly solutions and creating a world where everyone can thrive, regardless of their sensory needs. She finds inspiration in witnessing the remarkable growth and global changes taking place in the realm of sensory-friendly experiences, events, and locations. As a driving force behind this worldwide transformation, Christel feels empowered by her role in shaping a more inclusive future. 
#sensoryfriendly 
#sensoryfriendlysolutions
#tourism
#travel
#seniortravel
#adventurousseniors