Are you wondering what a sensory-friendly Halloween means?
Parents are curious how to best help their child cope with the sometimes overwhelming experience of trick or treating.
Communities look for strategies to make Halloween events more accessible to all children.
A sensory-friendly Halloween is the answer.
In this article, you will learn about sensory-friendly trick or treating. You will also gain access to a free package of Halloween resources including a sign to post on your door, affirmations to remind you how to offer more inclusive trick or treating, and finally a story to read with your child who might struggle with trick or treating.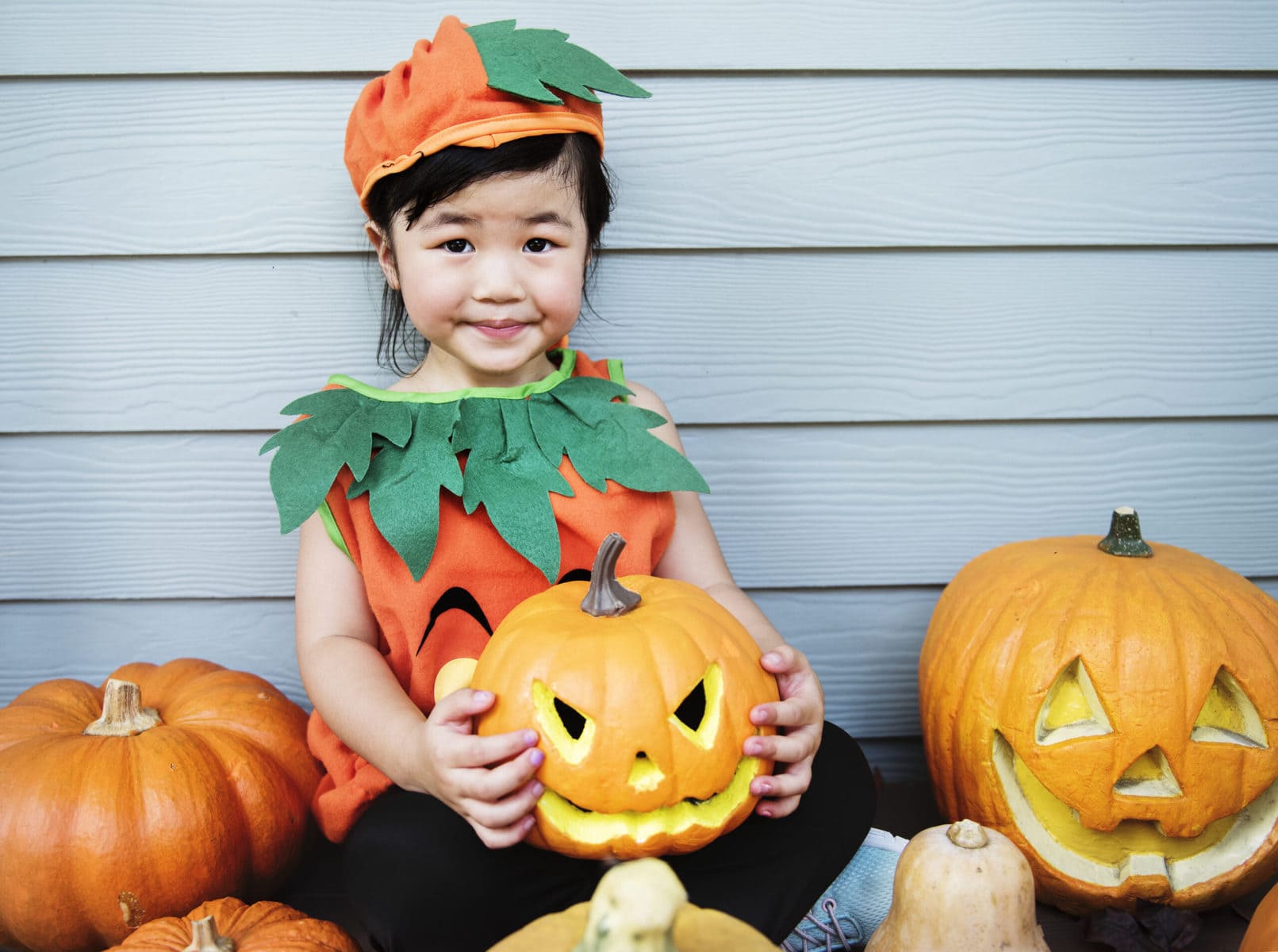 Did you realize that trick or treating is a sensory-rich event?
Halloween is an extremely sensory-rich holiday. Everyone is dressed up in costumes., houses and lawns are decorated, some homes play spooky music and decorations are designed to be scary. In addition to these factors, there are crowds of people walking on the street.
It is important to know that Halloween, and going out trick or treating, can be an overwhelming experience for many children. Some children that struggle with language and communication skills may be unable to say "trick or treat" or "thank-you" when trick or treating. Many children may be very shy and struggle to speak to strangers. As a result, they may refrain from talking to you at all.
It is important to know that some children may struggle to understand the concept of trick or treating. Younger and older children may have difficulty understanding how much candy is appropriate to take from your basket and grab a handful.
Children may become easily upset over something that may seem insignificant. However, it may be difficult for them to handle due to the sensory overload. That comes with the crowds, noise, lights, decorations and unfamiliarity, and all the strangers in costumes. You can learn more about sensory disorders and the significant link between autism, anxiety, and sensory overload, especially for children.
Did you know you can help children with sensory challenges enjoy trick or treating?
It is important to help children (of all ages) practice the new skills they are learning. It helps them enjoy the parts of trick or treating that may not feel initially natural or be fun for them.
Your patience, understanding, and support means all the difference to their parents. It will make this Halloween special for the children who visit you.
Here are
seven
things you can do to offer sensory-friendly trick or treating:
Provide an extra dose of patience and understanding to the children visiting your home.

Keep

extra

conversation to a minimum.

Scale down or eliminate extra noise,

music, or noisy decorations.

Reduce or eliminate flashing, flickering, or strobe lights.

Avoid or eliminate decorations that move.

Dilute or eliminate extra scents (like scented candles).

Keep it low key. Don't

try to surprise or scare children.
To help people and communities offer sensory-friendly trick or treating we developed a FREE package of resources for you that includes:
Affirmations to help guide you on how to make trick or treating more sensory-friendly.

A downloadable sign to post on your door identifying your household or event as

offering more

sensory-friendly

trick or treating.

A

sensory-friendly trick or treating

story to help children manage the sensory-rich experience.
Get your Sensory Friendly Trick or Treating Resources below!
Let people know that you are offering a sensory-friendly Halloween experience at your household or community event. Download the resources and print the sensory-friendly door sign. Follow the affirmations to guide you. And read the Sensory Friendly Trick or Treating story with your child.
Here are six more ideas to make Halloween easier for your child:
Do you have a video or photos from past Halloweens and trick or treating? Show or watch them with your child to teach them about the Halloween process and what they can expect.
Practice trick or treating at your own door and with close friends and family or friendly neighbors before Halloween.
Practice trick or treating within the home. Have your child knock on doors throughout your house! Children love this!
Find small, local community trick or treat events to attend.
Make pumpkin carving less sensory-rich, decorate your pumpkin with stickers or simply its own costume instead.
Finally, we love, love, love these ideas for fun and engaging Halloween themed play. They let you choose activities that are the right fit for your child's sensory preferences and exploration!
Are you looking for sensory-friendly Halloween costumes?
Children may not be dressed up in a costume as they may be unable to tolerate the itchy, scratchy factor of dressing up. If your child wants to dress up, it is important to consider the importance of a sensory-friendly costume.  A good place to start is to build a costume from everyday clothes.  To be even more helpful, you can start with sensory-friendly clothing next to your child's skin. 
Did you know that for children who experience sensory overload from the feeling of clothes against their skin, sensory-friendly clothing can help?
Sensory-friendly clothing has things like no seams, no tags, and is often very soft. Children and adults who experience sensory overload may feel a tag, or a seam, roughness in the fabric, or even a thread sticking out that other people do not notice at all.
A simple costume worn over sensory-friendly clothing can help reduce your child's discomfort.
Happy Halloween!
Find help for other holidays. Read about:
Sensory Friendly Halloween
Hallowe'en is a sensory-rich experience that can easily become overwhelming for many children.  Learn about sensory-friendly trick or treating to make Halloween fun for all children.
Get a printable sensory-friendly sign for your door
Have list of things of easy changes to make
Access a story for children who struggle with the sensory experience at Halloween