Due to the global pandemic, many parents got caught between a kid and a workspace. Indoor activities for kids were needed to keep them busy, engaged, and safe! Furthermore, pandemic or not, it is always helpful to have some ideas on hand as parents.
In January 2020, I decided to leave my full-time job in broadcasting to concentrate on pursuing my passion for digital marketing. I was able to secure loans and grants, was accepted into a course and even bought myself a laptop to get ready for my new adventure.
And that's when it happened – the world is put on lockdown.
The rumours began to spread faster than the virus itself. COVID-19 was an epidemic-turned-pandemic. Before we knew it schools were closing, businesses sent staff home and we all watched as the government gave daily updates on how this virus would unfold. The state of emergency came next and essential services were the only places with the lights on.
It all happened so fast and it's still happening, developing and changing every day.
Here we are now in a world where working from home is the new normal.
Initially, I thought to myself, "This is going to be fun!" Who wouldn't want to spend time hunkered down at home with their kids? I think we all have the desire to spend more time with family. However, there's one little issue, my son is on the spectrum – autism and sensory processing disorder.
Finding indoor activities for kids that are both fun and educational is tough. So, how are parents supposed to work from home with children during COVID-19? And what about kiddos who have sensory needs?
A valid and good question. Even as I type and tap away on this blog, he's telling me I am being "too loud" and "annoying".
Sensory kids are just that, sensitive. Some more than others. The barriers they experience have formed into barriers for everyone in the household when we're all cooped up together.
If the sun is "too bright", we close the blinds. When the music is "too loud", we turn it down. If his toast isn't square enough, or the milk is too cold or his apples don't crunch enough, I make it again.
He's not being difficult, he's being sensory.
The importance of finding indoor activities for kids
How am I getting anything done? Well, some days, I'm simply not. Other days, I work as hard and as fast as I can between spending time with him. My husband also needs to be at work. So, I get up early and begin to tackle a few projects that I want to complete by the end of the day. While our son is eating breakfast and watching his tablet, I send emails, sit in on calls, webinars, etc. Then, I take 30 – 45 minutes to be with him with no phone or laptop in sight. I offer to play whatever he wants. Anything. And we play.
I have tried finding new and engaging indoor activities for kids. When we think about it from his point of view, our children's point of view – one day you've got a playground full of kids and the next, you're with your parent who is sitting in front of a laptop 24/7. That must feel isolating for a child.
I get back to work as he is eating lunch. Depending on the weather, we take a quick walk to the playground or a drive somewhere. Daddy gets home and we have a bit of family time, eat supper, and then I disappear into my makeshift office for a while.
For me, the key to working from home with a sensory child is understanding. I try to understand what he must be feeling and luckily, those I work closely with also understand.
No, it's not ideal at all, but these are unprecedented times. It's like anything we have ever seen before and hopefully will never see again.
Sensory play examples
Let's look at a few indoor activities for kids (and maybe a special outdoor activity) to keep our sensory kids busy during the Coronavirus disruption:
Mini cars and a cookie sheet of flour. Luckily, I also had cookie crumbs on hand, so it made a great construction site. He loves plowing his cars through the floury unbeaten paths. This is also a fantastic imagination game. Who knows, you might have a mini city planner on your hands!
Stuffy toss. We keep all our sons' stuffed toys in two big plastic bins. We create a big pile at one end of the living room, at the other end, we place the two empty bins. The object is simple, get as many stuffies (stuffed animals) in your own bin. So many ways to play this game and is simple and a guaranteed good laugh.
Egg throwing at the beach. My boy loves to watch eggs splat against the rocks. He finds so many creative ways to break an egg. Afterward, he will examine them, sometimes trying to see if the pieces still fit. Fresh air, a coffee, and happy boys make for a fun break. (It may not be ideal from a food/waste perspective but it's at least friendly to the environment. And the seagulls love it.)
Bubbles and sidewalk chalk. Both can also work at the beach! Who doesn't like bubbles? Sidewalk chalk is a great way to create a giant board game in your driveway or leave nice notes for friends and neighbours during an outdoor walk.
Virtual Play Dates. Set up a time with a friend and Skype, Zoom, or Facebook live with friends. Have the kids show off their rooms, toys, or even draw pictures together in real-time.
Minute-to-win-it type games. Easy, fun and they don't require a lot of items to play.  Any kind of indoor party games would work.
Hallway obstacle course. Use up balloons and streamers. We all have a roll of streamers leftover from a birthday party, don't we? Try stringing streamers up and get your child to wriggle their way from end to end. For an added measure of difficulty, add balloons!
There are so many fun activities you can find on the Internet, too, and a lot of them will not require a whole lot of time.  If you can plan one or two per day, I think you'll find your child (and the mom guilt) will be equally satisfied.
Have sensory-friendly and sensory-rich fun!
Being sensory-friendly is easier with our newsletter.
Get timely sensory-friendly tips and strategies by email to understand sensory challenges. Unsubscribe at any time.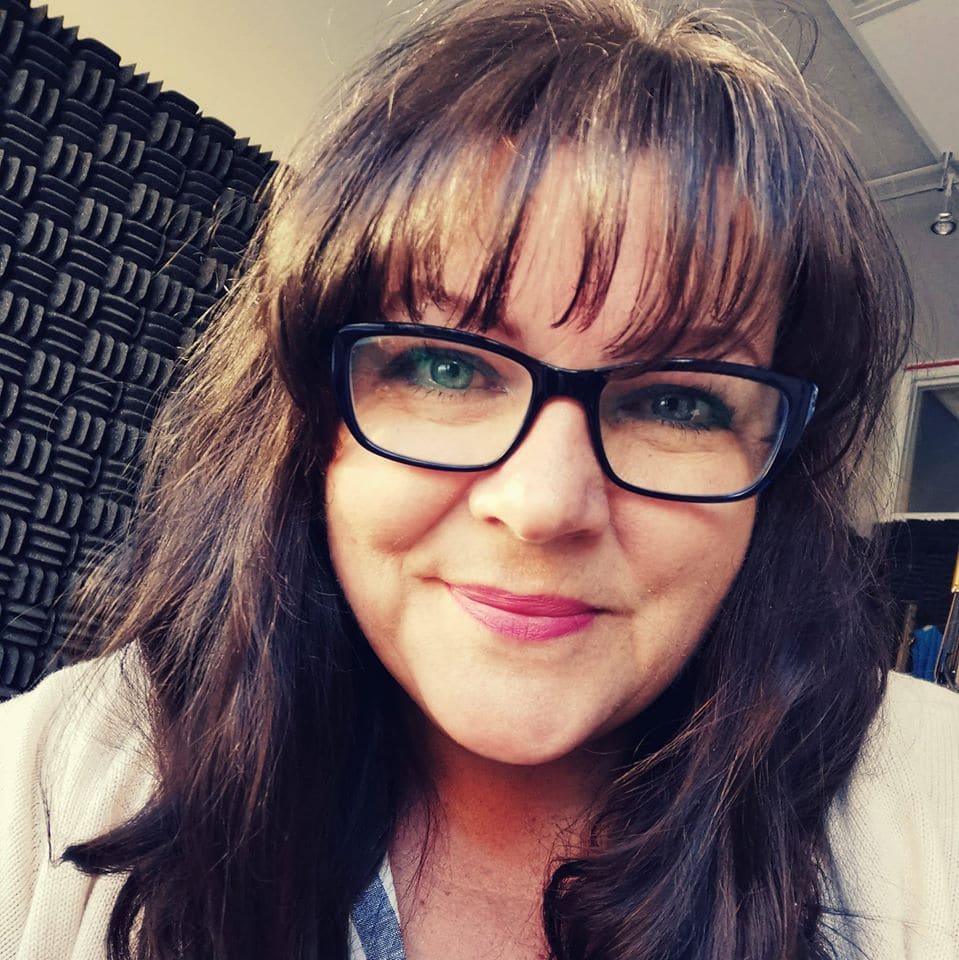 Trish Hamilton is a 28-year radio veteran turned Digital Marketer. She has an extensive background in all things media and enjoys writing, editing, and blogging. She lives happily with her partner, Tim and three children, Allison (23), Lauren (16), and Emerson (6).  Find her at E2M Marketing: https://e2mmarketingmedia.wordpress.com/