For many Muslim families, visiting the mosque is an important part of their lives. A lot of parents want to introduce their children to their sacred practices and have them feel connected to their community. For some families, however, visiting the mosque can be a challenging sensory experience. Managing sensory overload at the mosque is the solution.
Mosques are sensory-rich. Sensory-rich means that an environment or experience is multi-sensory, or stimulates more than one sense. Sensory-rich environments often contribute to sensory overload.
Rabia, a pseudonym for a mother who wanted to remain anonymous, shared her experiences with taking her son who is autistic and experiences sensory sensitivities to her local mosque.
"It can be really overwhelming for me when my son has a meltdown at the mosque. Everyone kind of looks at us because I guess it's disrespectful to be so disruptive. When he sees so many new faces he doesn't really know how to act. He just sort of starts screaming trying to get me to take him home. It got so bad at one point that my husband and I would take turns going to the mosque while the other stayed in the car with him. I know it wasn't his fault. He gets really uncomfortable. But it's also necessary for him to learn about our religion and culture, especially living in North America."

– Rabia, the mother of an autistic child with sensory sensitivities.
Managing sensory overload at the mosque
To help make experiences in sensory-rich mosque environments less overwhelming, there are some simple tips you can follow. These will help make your next visit to the mosque more smooth and enjoyable for the whole family!
Discuss what to expect
The first suggestion is to prepare your children for their mosque visit. You can do so by discussing what to expect with them. You can also use social stories, books, pictures and videos. Look at them together. Tell your children stories about your childhood experiences going to the mosque. Moreover, if you arrive to the mosque early, you can also orient your child by giving them a quick tour and showing them where things like the toilets are located. In addition, do this quick tour on more than one visit. You might need to do it every time. Reduce sensory overload at the mosque by letting your child know what to expect. You will reduce anxiety and stress for your whole family.
Practice beforehand
A great way to manage sensory overload at the mosque is by practicing your mosque visit beforehand. This can be done through play, as that's how children learn! Children understand and practice new experiences through play. Furthermore, play is a powerful tool to help your child adjust and prepare for new, or unfamiliar experiences. For example, you and your child can role play social greetings and how to line up to pray! Help your child act out what happens at the mosque with their toys.
Bring along sensory tools
Bringing sensory tools along with you to help your children manage sensory overload at the mosque. It is important to know that people have different sensory preferences. Sensory-friendly toys and tools will allow you to create an environment that is best for your children's sensory preferences. Consider bringing sensory toys and tools such as these:
"Something as simple as just packing toys in my purse for my son has helped him feel a lot more relaxed while I'm praying!"

– Rabia, the mother of an autistic child with sensory sensitivities.
Start by visiting when the mosque is less busy
A great way to introduce mosque visits to you children is to start by going at times that are less busy. For example, take them to the mosque during off hours when people are not gathering for daily prayers. That way, your children can get oriented when it's less busy and noisy. This will be less overwhelming for them.
Pack food and drinks
Hungry, thirsty children are not happy children. Plan ahead and ensure you have a meal before you go to the mosque. If you're planning on a longer stay, considering bringing along some snacks and drinks as well!
Manage toilet breaks
Plan those all-important toilet breaks ahead of time. Your child's internal body sense can easily become disrupted with the excitement of a new environment and experience. Hunger, thirst, and the urge to go to the toilet can all contribute to sensory overload. Help your child manage their body and internal body sense with breaks and toilet breaks.
Advocate for your local mosque to be more sensory-friendly
Finally, advocating for your local mosque to be more sensory-friendly can help families have more comfortable experiences at the mosque. There are strategies mosques can use, such as providing sensory kits and having dedicated quiet spaces, that can reduce sensory overload.
Share resources, like How to Offer Sensory-Friendly Taraweeh Prayer, with your local mosque!
Finally, find more help at home with these blogs:
And, read about a research initiative to offer an autism-friendly mosque.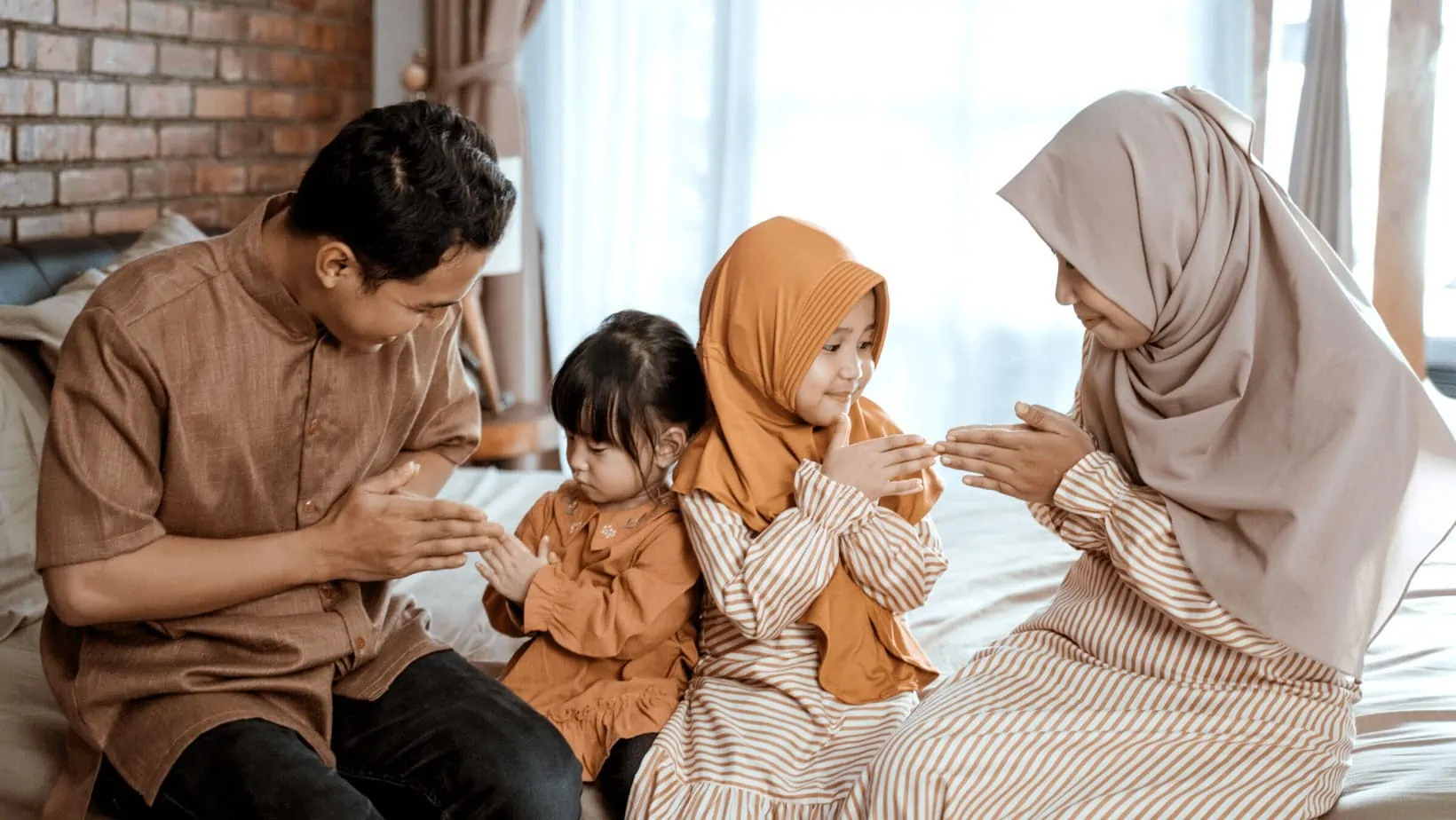 "I think it's important to work with other parents to help find solutions. We want coming to the mosque to be accessible for our children so we need to make sure they have what they need here. We need to start the conversation and changes will follow, whether that's a quiet room or any other accommodation."

– Rabia, the mother of an autistic child with sensory sensitivities.
Sign up for the Sensory Friendly Solutions Newsletter.
Feel empowered to make sensory-friendly changes and understand the spectrum of different sensory experiences. 
Unsubscribe at any time.