Ramadan is the most sacred month of the year in the Islamic calendar. The Muslim community around the world observes Ramadan by fasting from sunrise to sunset. Iftaar, the meal at sunset that marks the end of the fast, is often celebrated with feasts surrounded by friends and family. For many children and adults, these gatherings may be overwhelming and stressful due to sensory sensitivity or sensory overload.   
What is sensory-rich about Iftaar parties?
It's important to understand why Iftaar parties may be challenging for some people. Iftaar parties are sensory-rich. Sensory-rich means that an environment or experience is multi-sensory, or stimulates more than one sense. Sensory-rich environments often contribute to sensory overload.
One sensory-rich aspect of Iftaar parties is the increased number of people. Regardless of whether or not you have sensory sensitivities, being around new people, especially in an unfamiliar setting can be uncomfortable or overwhelming.
Bright lights and decorations can further contribute to sensory overload. Furthermore, the foods at the Iftaar table often have strong scents that people may find overwhelming. For people with tactile sensitivity, dressing up for Iftaar parties and greeting other people with hugs or handshakes can also be challenging.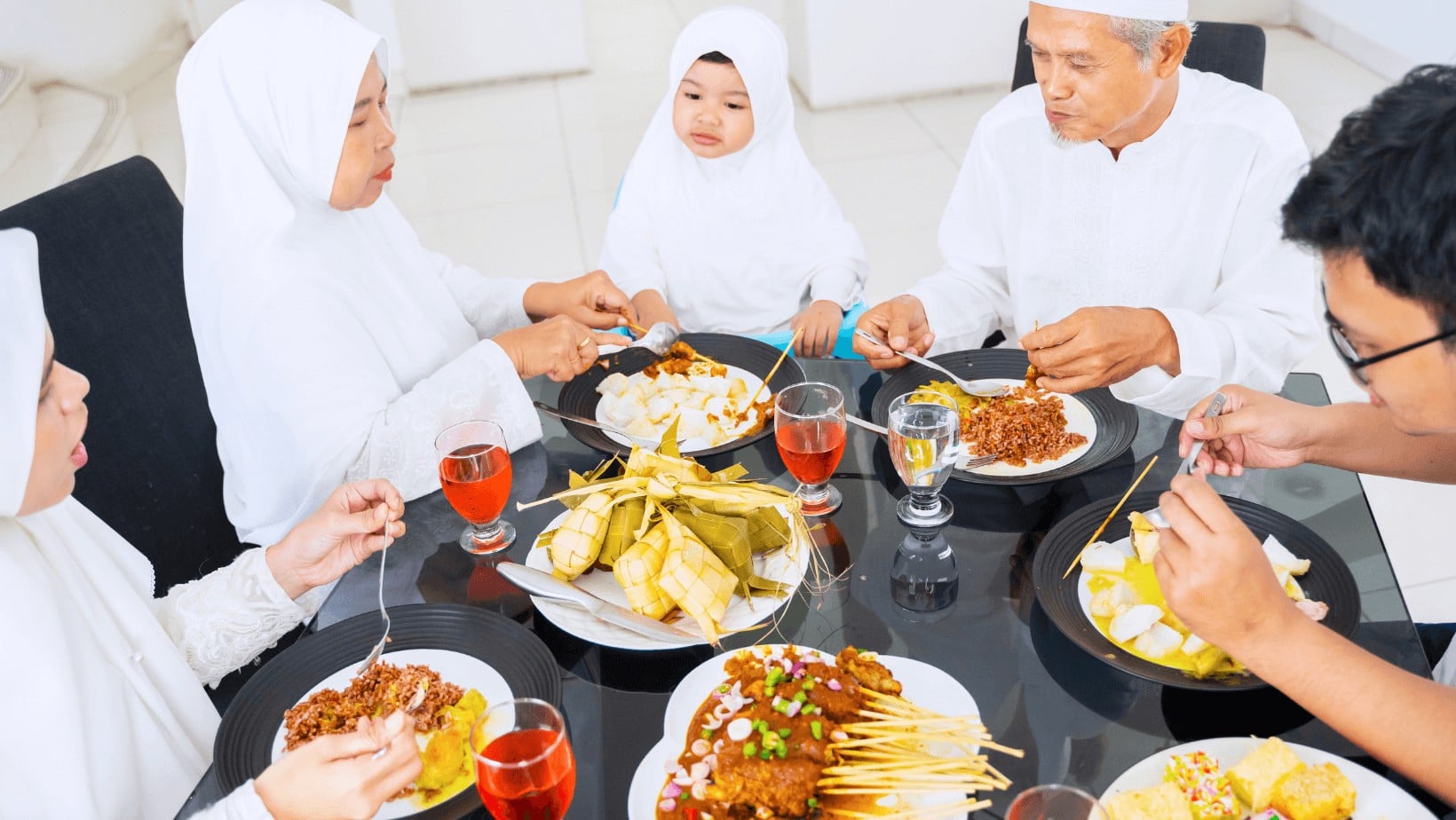 How to create a sensory-friendly Iftaar party
Create a sensory-friendly Iftaar party with simple, effective steps to include more people and be accessible.
Develop a sensory-friendly environment
Follow the steps below to create a sensory-friendly environment for your guests.
Avoid fluorescent lights.
Avoid cluttered decoration.
Reduce noise.
Offer comfortable seating.
Serve food in an open area to reduce strong smells.
Offer a prayer space that is spread out.
Provide unscented prayer mats.
Remove flashing lights.
Provide a quiet space
Another important step is to provide your guests with a quiet space. This can simply be done in a spare room in your home! A quiet space offers a break from the loud sounds of people chatting and eating. Consider adding some comfortable seating, fidgets, books, weighted lap pads and quiet activities. This will be a safe place for your guests of any age, if they feel overwhelmed or stressed.
Have sensory toys and tools available
It is important to know that people have different sensory preferences.
Sensory-friendly toys and tools will allow your guests to create an environment that is best for their preferences. Consider offering the sensory toys and tools below.
Be accommodating to your guests' preferences
Be mindful of the various preferences your guests may have depending on their sensory needs. For example, some guests may prefer to bring their own foods but still break their fast with you! Other guests may choose to leave early or pray in their own home environments where they're more comfortable. Some guests may also prefer to avoid physical contact, such as handshakes or hugs, when greeting others. Ultimately, be understanding of the personal preferences your guests have and they'll really appreciate you for it!
Looking for more ideas at home?
And share, How to Offer Sensory-Friendly Taraweeh Prayer with your local Mosque.
Being sensory-friendly is easier with our newsletter.
Get timely sensory-friendly tips and strategies by email to understand sensory challenges. Unsubscribe at any time.