Become a Parent Detective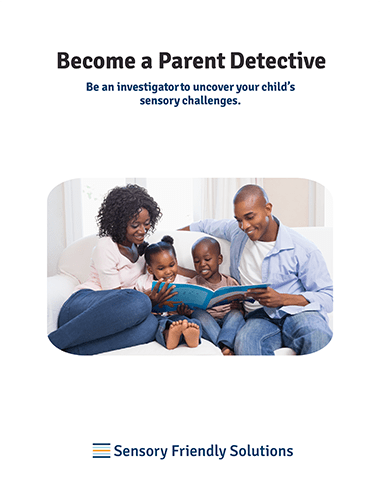 Be an investigator to uncover your child's sensory challenges.
Home, the classroom, online education, virtual school and any combinations thereof bring many challenges. Especially for children and adults who are prone to sensory sensitivity or sensory overload for any reason.
Creating an environment for at home, at school or online that is sensory-friendly and helps your child.
Receive our periodic newsletter about sensory friendly solutions for people. You can unsubscribe at any time.
" Our family is so thrilled to see this service available and to watch the sensory friendly network grow. It takes a great deal of strength and effort to show up every day in a world that does not accommodate for sensory needs. By putting supports in place, we can really change the landscape and opportunities significantly for many people and help move the world in a more inclusive direction.
Sensory Friendly Solutions is addressing a big challenge and opportunity for a very large population in Canada and worldwide and we're thankful for this service!"
– Allison, I. Ontario, Canada