Gen X Years are more difficult during a pandemic.
Life as we know it has changed for people living in the Gen X years.
We shop differently now, gather together differently. We even think differently. Old habits have become new normals as the world flexes and adjusts to fit the needs of its inhabitants.
Who is Shouldering the Responsibility of Caring for Everyone?
COVID-19 has created Gen X stresses we didn't know existed and amplified those we did. For seniors, people with disabilities and children, it has brought on overwhelming changes and unearthed several new challenges for everyone.
Generation X is increasingly in demand. Alongside career requirements, this group finds itself in the middle of a sea of expectations brought on, in part, by Coronavirus.
How can Gen X manage it all?
Meet Jackie Ghedine.
Jackie Ghedine is a Gen X Coach and Co-Founder of "The Resting Mind", an online community and coaching company.
Why are the needs of Gen X important to Jackie?
"I spent my life in corporate America and I really loved it until I didn't," she tells us.
"One of the things I missed most when I stepped off my corporate career was really maximizing individual potential. I went back to school to learn to coach so I could make an impact on individuals so that they can be fulfilled and actually get to their goals."
Gen X Years: Need to Set Limits.
During the COVID-19 pandemic, both men and women are employees, parents, teachers, children of aging parents. So how can we just take time to rest?
Jackie says, "We need to give ourselves permission."
"And it's permission without feeling guilty. We feel guilty if we can't be homeschooling our kids to the best of our abilities. Guilty if we're not the best employee or boss that we can be so we really need to give ourselves permission to say, 'It's ok', and we need to shift our expectations and figure out when we need to walk away."
Jackie says for some people, self-regulation comes naturally but for others, it may be something you need to put on a calendar. Whether it's a walk, reading a book, or something that just makes you happy, it's important to prioritize it and treat it like any other meeting you have written on there.
"The more we push, the more we 'power through' the less likely we are going to make good choices."
"Giving yourself permission to rest, will give you the right tools necessary to be successful."
Watch Jackie's TEDx, "The Myth of Powering Through"
Gen X Years, Boomers, and Our Babies.
On top of day-to-day family life, people living the Gen X years have an aging population to think about. Many are now looking after their Baby Boomer parents as the pandemic continues. The plate is piling up.
"I come at it from a Gen X angle," she says. "We are dealing with helping our older parents navigate this and helping our children navigate this. If we can recognize that through their lens they are dealing with things we don't always see."
She also says that if you have older parents who are aging, a Boomer, or the silent generation, try to be conscious of what that means and make an effort to support them the way you would want to be supported right now.
What can Gen X do for Children with Complex Needs?
"For children on the autism spectrum, a routine is extremely important to them and we have disrupted the one thing that makes them successful in their life," Jackie says.
The question for parents becomes, how do we try to create some sort of routine to help them along so that we can be supportive of them and ourselves?
"Taking a look at what little tweaks to routines we can make to support them without taxing our own selves if we're Gen Xers," she says. "Even helping them see what they need in a daily routine is important. It's hard if you have a child on the autism spectrum to be vocal about what their needs are but we as parents, we recognize those signs."
For all kids, schedules can be messed up or non-existent right now. You can make a new schedule, but you can't keep the old one.
"That goes with exactly what we were saying before about expectations. You can't expect your child to be occupied in school for six hours a day but what you can say is, from nine to ten every day we are going to sit down and do schoolwork. And understand that they need that transition."
"It's not as if you need to have the same schedule, it's just figuring out a routine so that they feel comfortable."
Is There a Silver Lining for Gen X?
"Try to think of this as a gift. Never before in our lives have we had a moment in time where the world has stopped," she says. "You're forced to slow down, you have this time to reconnect with your family, time to actually value what's important to you."
"That's a gift you can give both yourself and your family."
Connect with Jackie Ghedine and co-founder Mimi Bishop on Facebook, "Just Gen X, The Resting Mind" or head to their website for the podcast "Make Your Life Magnificent".
You can view this interview in its entirety below.
Would you like to learn more about helping your family when you have a child with autism?  Sign up for our Sensory Friendly Children newsletter for information and resources.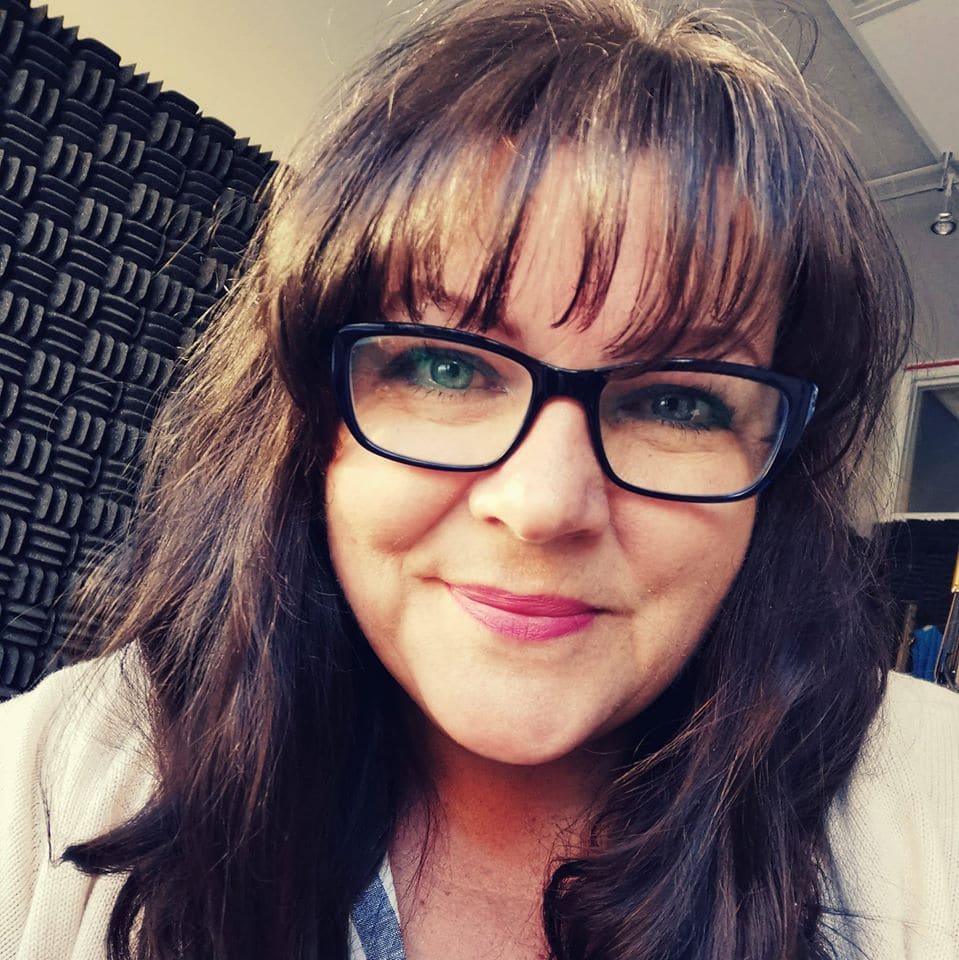 Trish is a 28-year radio veteran turned Digital Marketer. She has an extensive background in all things media and enjoys writing, editing, and blogging. She lives happily with her partner, Tim and three children, Allison (23), Lauren (16), and Emerson (6).