Do you wonder how to better include everyone? Being sensory-friendly helps achieve that goal. Inclusion and resilient recovery from COVID-19 for sustainable livelihoods, well-being and dignity for all are key priorities of the United Nations Commission for Social Development.
The Commission is an advisory body. It is responsible for the social development pillar of global development. Discover more about why being sensory-friendly is being part of accessibility and inclusion. Ultimately, being sensory-friendly helps make everyone included.
Everyone Included: Social Impact of COVID-19
The COVID-19 pandemic has affected all segments of the population. Moreover, it is particularly detrimental to people who are vulnerable. Furthermore, that includes, people living in poverty, older persons, persons with disabilities, youth, and indigenous peoples. For instance, do you think that working from home, and physical or social distancing has decreased the experience of sensory overload? Because people are together less? And, crowds are fewer? In fact, the opposite is true. Sensory Friendly Solutions survey results indicate that over 90% of respondents say they experience more sensory overload, not less because of COVID-19.
Persons with Disabilities
More and more, businesses and organizations adopt practices to become accessible to more people. They recognize it is important. However, they also realize the benefits of including changes for justice, equity, diversity and inclusion. And, they make the changes for their teams and for their customers and clients. Sensory Friendly Solutions estimates that up to 33% of the population is more likely to experience sensory sensitivity. Moreover, that is due to the person having underlying disability, disease, disorder or difference.
Be sensory-friendly and you support the United Nations Sustainable Development Goals
The 17 United Nations Sustainable Development Goals (UN SDGs) are a critical opportunity for people to come together. They are common global goals for good. These goals are an integral part of the UNs 2030 Agenda for Sustainable Development. As a result, Sensory Friendly Solutions supports four of the UN SDGs in its work. And when businesses and organizations adopt sensory-friendly practices, they support the UN SDGs too.
UN SDG Goal 3 Good Health and Well-Being
Sensory Friendly Solutions shares knowledge and generates awareness. Those resources enables people to do what is meaningful and important in daily life. For instance, making heath and wellness care sensory-friendly, accessible and inclusive directly supports good health and well-being. Moreover, when other types of businesses and organizations adopt sensory-friendly practices, they too, contribute to the good health and well-being of their employees, team, clients and customers.
UN SDG Goal 4 Quality Education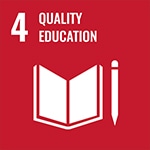 By supporting the inclusion of people with disabilities in the in-person or online classroom, Sensory Friendly Solutions helps achieve the UN's fourth goal of Quality Education. When educators, schools, teachers and communities include people of all abilities, they also support quality education.
UN SDG Goal 10 Reduce Inequalities
The UN states, "reducing inequalities and ensuring no one is left behind are integral to achieving the Sustainable Development Goals". Sensory Friendly Solutions fundamentally helps to make everyone included in all aspects of daily life. That includes at home, at school, at work, in their communities and traveling around the world. Businesses and organizations who become sensory-friendly reduce inequalities as a result. They make their products and services, events, locations and experiences accessible to more people.
UN SDG Goal 11 Sustainable Cities and Communities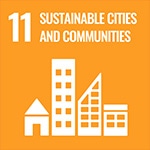 The world's cities and populations are growing. As a result noise levels increase and light levels increase. Sensory Friendly Solutions helps to decrease noise pollution and light pollution. For example, by helping events and locations manage the sensory experience in buildings and public spaces. Businesses and organizations who offer sensory-friendly experiences help improve environmental conditions. Finally, being sensory-friendly helps to meet societal needs of the now and the future.
Learn more about the thinking behind being a social enterprise at Sensory Friendly Solutions.