Did you know that autism-friendly travel is becoming more popular?
Within the past years, autism-friendly travel has become increasingly popular. This includes local or domestic travel. It also includes destination vacations and travel abroad. However, you may not know where to find an autism-friendly destination. Moreover, it is important to look for travel solutions that are right for your family. In particular, if someone in your family is autistic. Therefore, below are four tips to consider about autism-friendly travel:
Many towns and cities have become autism-friendly. That is a critical part of autism travel. Moreover, autism-friendly towns and cities happens around the world. Similarly, tows and cities may be called sensory-friendly cities or towns. In this example, the whole city or town adopts autism-friendly measures.
Airlines and airports adopt practices to help children with autism. As a result, they also help other sensory-friendly seeking travelers. Finally, they often provide special assistance for travelers with disabilities, in general.
Hotels are continuously adding things like sensory-friendly rooms.
Cruises and cruise lines are doing more to accommodate all passengers. That includes autistic people. For example, some cruise lines offer a sensory-friendly cruise experience.
Moreover, autism travelers are part of the large and growing group of people. People who seek sensory-friendly travel.
Three resources will help build your knowledge:
Autism-friendly towns and cities
Port-aux-Basques, Newfoundland, Canada became an autism-friendly destination in 2017. It was a town-wide, autism-friendly initiative. For example, the Hotel Port aux Basques became the first autism-friendly hotel in Canada. The staff at the hotel completed specialized training. In addition, this hotel seeks to provide a quiet and calming environment. They converted a room into a play lounge. Similarly, the lounge is also a bit of a sanctuary. Most importantly, they created this special space for children with autism. However, they do invite all their guests to use it. This lounge includes a climbing wall, a cocoon-like padded hammock, a plush playboat and a soothing wall with a seaside mural. The mural represents the Atlantic ocean that surrounds the town. Furthermore, the staff also arranges for additional security measures for guests travelling with children in the rooms. For example, they add drawer locks. As well, they move door locks up higher.
Another instance is Phoenix, Arizona, in the United States. They claim to be the most autism-friendly city in the world.
And a third example is Clonakilty. It became the first autism-friendly town in Ireland.
Hotels are investing in sensory-friendly rooms
Above all, hotel operators know that sensory-friendly rooms create a better customer experience for their guests.
Sligo Clayton Hotel
In August 2017, the Clayton Hotel in Sligo County, Ireland created a sensory room in their hotel. In addition, it is open to all hotel guests. For example, this space welcomes both adults and children who seek a stress-free and calm environment.
Broadway DoubleTree Hotel
A sensory-friendly hotel destination is the Broadway DoubleTree Hotel in Missouri, USA. Specifically, this facility has provided additional staff training to better assist and care for guests with autism. Moreover, they adapt housekeeping options and dining room design to better accommodate guests with sensory-processing disorders.
What you might expect from a sensory-friendly hotel:
extra staff training
additional help for travelers that experience sensory sensitivity
a sensory room for children
changes in the guest room itself
Autism Friendly Cruise

s

The majority of cruise lines provide additional services to better accommodate people with a wide variety of disabilities. For example, several cruise lines include a special needs or a disability desk. Additionally, there are some special cruises designed for families with individuals that have identified disabilities.

An organization called Autism on the Seas collaborates with several cruise lines. As a result, they provide cruise vacations for families with children who have autism.
Examples of accommodations by autism-friendly ships or autism-friendly cruises.
cruising social story

early access to your cabin

additional training and professional staff

gluten-free and dairy-free food

greater flexibility in programs

greater flexibility in events

inclusion of other families with autism onboard

priority boarding

priority disembarkation

private activities

sensory-friendly movies

toy lending program
Similarly, Carnival cruise lines has adopted sensory inclusion practices too.
Sensory Friendly Airlines
Flying with an autistic child can be a challenge. Therefore, more airlines make accommodations to help people with autism fly in comfort. For instance, you might have heard of Wings for Autism or Wings for All. This program is offered at various airports. It occurs on specific dates. Furthermore, it gives families the opportunity to rehearse flying. And they can practice certain aspects of the flying process.
In addition, the vast majority of airlines offer disability seating. This special seating benefits families of autistic children as well.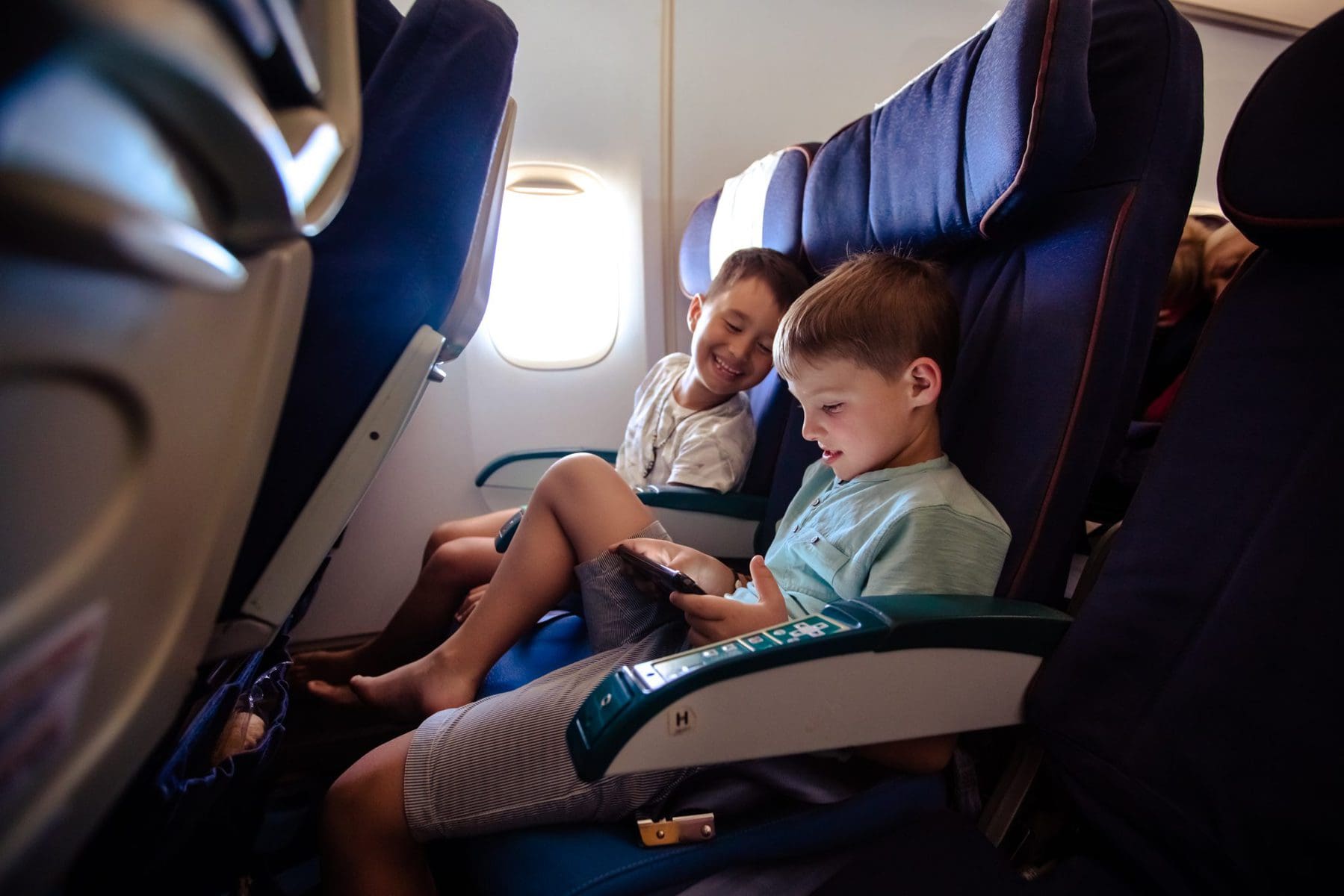 Airline programs that help passengers with a disability, including autism.
Air France Saphir

Program

ANA, All Nippon Airways and their

Autism Flight Experience

program

Delta offers programs at times to introduce children to flying

El Al and their ELALCHIK program that offers special features for children

Emirates has a Fly with Me Animals program where children receive a stuffed animal souvenir
Etihad Airways has a Flying Nanny program
Jet Blue started with the Wings for Autism program mentioned above

Virgin Atlantic

has a bookmark program from Gatwick to Orlando . It lets staff know when a traveler is flying with a hidden disability
Autism Friendly Airports
In Canada, there are programs where families can participate in airport rehearsals. Importantly, this give families the chance to practice the travelling process for children. For example, these occur at the Montreal Trudeau Airport in Québec, the Calgary International Airport in Alberta, and the Vancouver International Airport in British Columbia.
Meanwhile, the Transportation Security Administration (TSA) Cares is a program in the United States. TSA Cares has a helpline for travelers. Specifically, it is for travelers with disabilities. Examples include people with medical conditions, and other special circumstances that require additional assistance. TSA Cares helps during the security screening process.
As well, the TSA also offers a travel notification card. This card alerts a TSA officer to someone travelling with a disability. In particular, that helps people with a hidden disability. For example, hidden disabilities include, but are not limited to, autistic persons, people recovering from a concussion, PTSD and people who have hearing loss.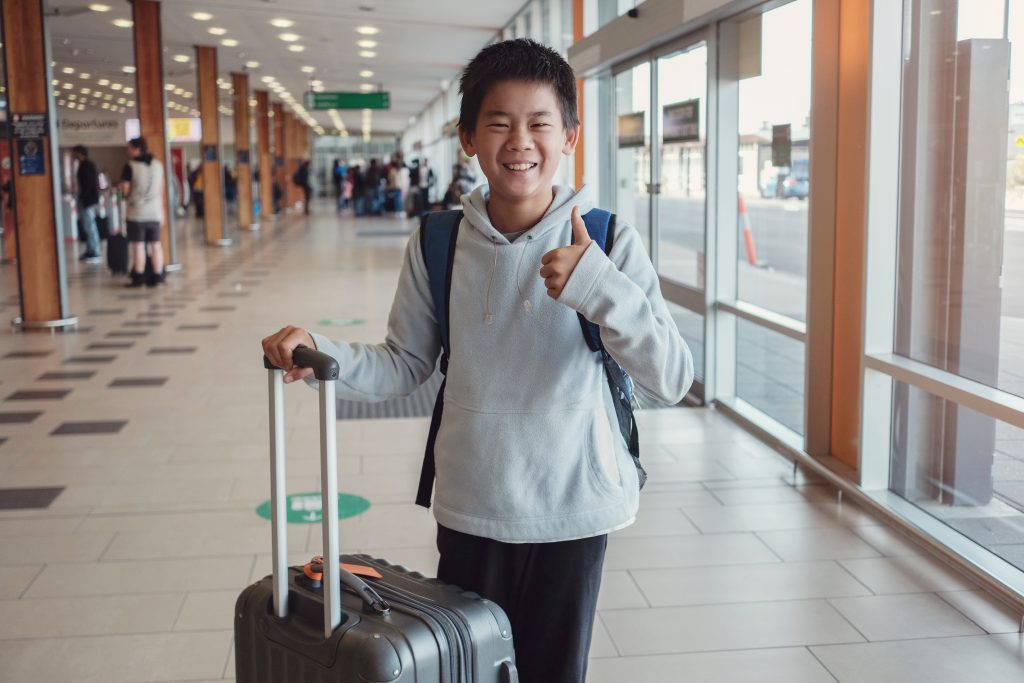 As well, many airports have become more autism-friendly. Or even sensory-friendly. As an example, they offer features like onsite sensory rooms.
Examples of autism-friendly or sensory-friendly airports:
Shannon Airport, Shannon, Ireland

Birmingham-Shuttlesworth International Airport, Birmingham, Alabama, United States

Gatwick, Horley, Gatwick, United Kingdom

Miami International Airport, Miami, Florida, United States

Hartsfield-Jackson Atlanta International Airport, Atlanta Georgia, United States

Myrtle Beach Airport, Myrtle Beach, South Carolina, United States
Autism Travel
In conclusion, tourist attractions in towns, cities and airlines adapt to autism travel. They become sensory-friendly. Furthermore, museums, exhibits, theatres, amusement parks, and even campsites become both autism-friendly and sensory-friendly. Travel is becoming an accessible experience for everyone!
Find more ideas about sensory-friendly things to do:
Finally, did you know you can plan a sensory-friendly vacation in a few simple steps?
Being sensory-friendly is easier with our newsletter.
Get timely sensory-friendly tips and strategies by email to understand sensory challenges. Unsubscribe at any time.
Christel Seeberger worked in healthcare for more than 25 years helping people with sensory sensitivity who experience sensory overload.  Christel has sensory sensitivity and experiences sensory overload herself; she has hearing loss and wears hearing aids.  She founded Sensory Friendly Solutions in 2016 to help people, businesses and organizations discover sensory-friendly solutions for daily life.