Students with autism at college or university face sensory issues.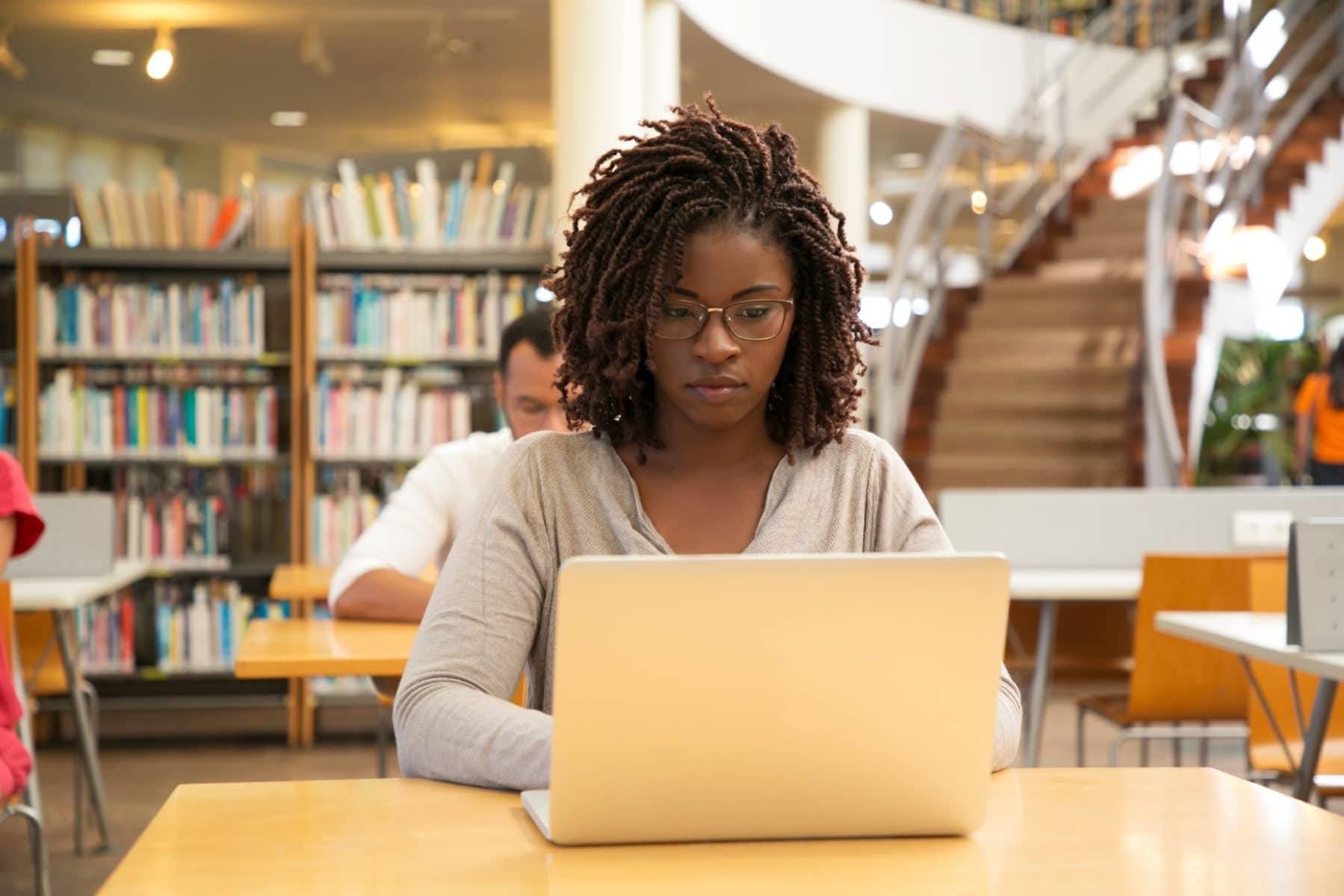 Many autistic people look for autism-friendly schools.  So do people who identify with neurodiversity.  In addition, they may also want to specifically have an "Asperger friendly" college.  University and college students with autism or who are neurodiverse may have sensory issues.   And for students who are autistic, anxiety, and sensory overload are a particular challenge.
Moreover, post-secondary schools like universities and colleges have noisy, busy, bright environments that do not lend themselves to being sensory-friendly.
The experience of autistic students is shared by many other students too.  For instance, students with a hidden disability like learning disability, PTSD, concussion, anxiety, or even hearing loss.  In addition, stress and burnout are experienced by university students worried about exams, papers, projects, and their future make busy, noisy, and bright stressful.  Furthermore, a university environment that is busy, noisy, and bright creates additional stress for everyone at times.
So, students in high school and post-secondary education face stress from a variety of factors. Consequently, many colleges and universities across the world have taken steps to address this important issue.
Sensory rooms can help with sensory issues
Universities and colleges create autism-friendly schools by adding sensory rooms to their campuses.  In fact, there are even sensory pods for autism.
Students who identify with neurodiversity or with autism look for autism-friendly libraries, multi-sensory rooms, or sensory study rooms or quiet spaces. 
For instance. these rooms may contain things like:
Sensory activities are taking the stage for autism and college success!
Sensory activities include sensory friendly movies, relaxed performances, and even shopping times.  Most noteworthy, universities and colleges are taking the lead with students and the community alike and hosting sensory-friendly events on campus.
For example, universities and colleges are putting on relaxed performances.  They make extra efforts to accommodate the audience and ensure an accessible venue.  The sensory experience is adapted too.  With things like no spotlights.  Performers prepare for the audience to move around more during the show.
Likewise, post-secondary schools host sensory-friendly movie nights.  Similar to relaxed performances, house lights are up and volume is down.  As well, accessibility accommodations are made too.
You can look for (or add) sensory-friendly colleges and universities.  We have just started that category of listings in the Sensory Friendly Finder.
Sensory-friendly map
Finally, this is Elaine Chen in the photo above.  She was an MBA graduate of the University of New Brunswick (UNB) and contributor to this blog post.  Moreover, Elaine completed an internship at Sensory-Friendly Solutions in 2018.  She found a sensory-friendly space at UNB Saint John campus in New Brunswick, Canada during her studies there.  Elaine says, "Down a corridor, there is this little spot between classrooms and offices in Oland Hall.  Students and professors alike,  who want a break, can sit down on these sofas and enjoy a peaceful environment. When I sit there, I like to feel the warmth of the sunlight and calmness that sitting amongst plants brings.  I would love to see more places like this on my campus."
In conclusion, this is a wonderful example of a sensory-friendly space, highlighted by Elaine.  However, it also demonstrates the need for a sensory-friendly map on campus.  For instance, a sensory-friendly map would show students, including students with autism, where to find sensory rooms or even sensory-friendly spots like this.  On a large campus, with a large student body, this is incredibly helpful!
Are you an organization looking to become sensory-friendly? Sign up for our Sensory Friendly Business newsletter for help.
Christel Seeberger has been an occupational therapist for more than 25 years, helping people of all ages who experience sensory sensitivity and sensory overload.  Christel understands how sensitivity and overload feel, she has hearing loss and wears hearing aids.  Christel founded Sensory Friendly Solutions in 2016 to bring together people around the world looking for sensory-friendly living and the individuals, businesses and organizations who create sensory friendly experiences.