Sensory rooms can help with sensory issues
Many families and students are curious about the modifications for students with autism. An example are schools for students at any age that have created autism-friendly sensory rooms on campus. In fact, some of these institutions have sensory pods for autism.
Students who identify with neurodiversity or with autism look for autism-friendly libraries, multi-sensory rooms, or sensory study rooms or quiet spaces.
For instance, these rooms may contain things like:
light spray or rope
chairs with tennis balls on their feet
bubble tube
LED strip lighting and lamps (not fluorescent)
rocking chair
bean bag chair
wobble chair
relaxing music
yoga mat
mini-trampoline
punching bag
Students with autism at college or university face sensory issues
Many families with autistic children are unaware of post-secondary schooling options and seek autism-friendly schools that accommodate those with neurodiversity. In addition, they may also want to specifically have an "Asperger friendly" college. University and college students with autism, or who are neurodiverse, may have sensory issues.
Students who are autistic or experience anxiety, and sensory overload may find post-secondary institutions particularly challenging. Post-secondary schools like universities and colleges tend to have noisy, busy, bright environments that do not lend themselves to being sensory-friendly.
The experience of autistic students is shared by many other students too. For instance, students with a hidden disability including a learning disability, PTSD, concussion, anxiety, or even hearing loss may experience sensory-sensitivity. In addition, stress and burnout are common experiences by students worried about exams, papers, projects and their future. These elevated levels of anxiety and exhaustion may make busy, noisy, and bright environments stressful.
As a result, students in high school and post-secondary education face stress from a variety of factors. Consequently, many colleges and universities across the world have created adaptations to address this important issue.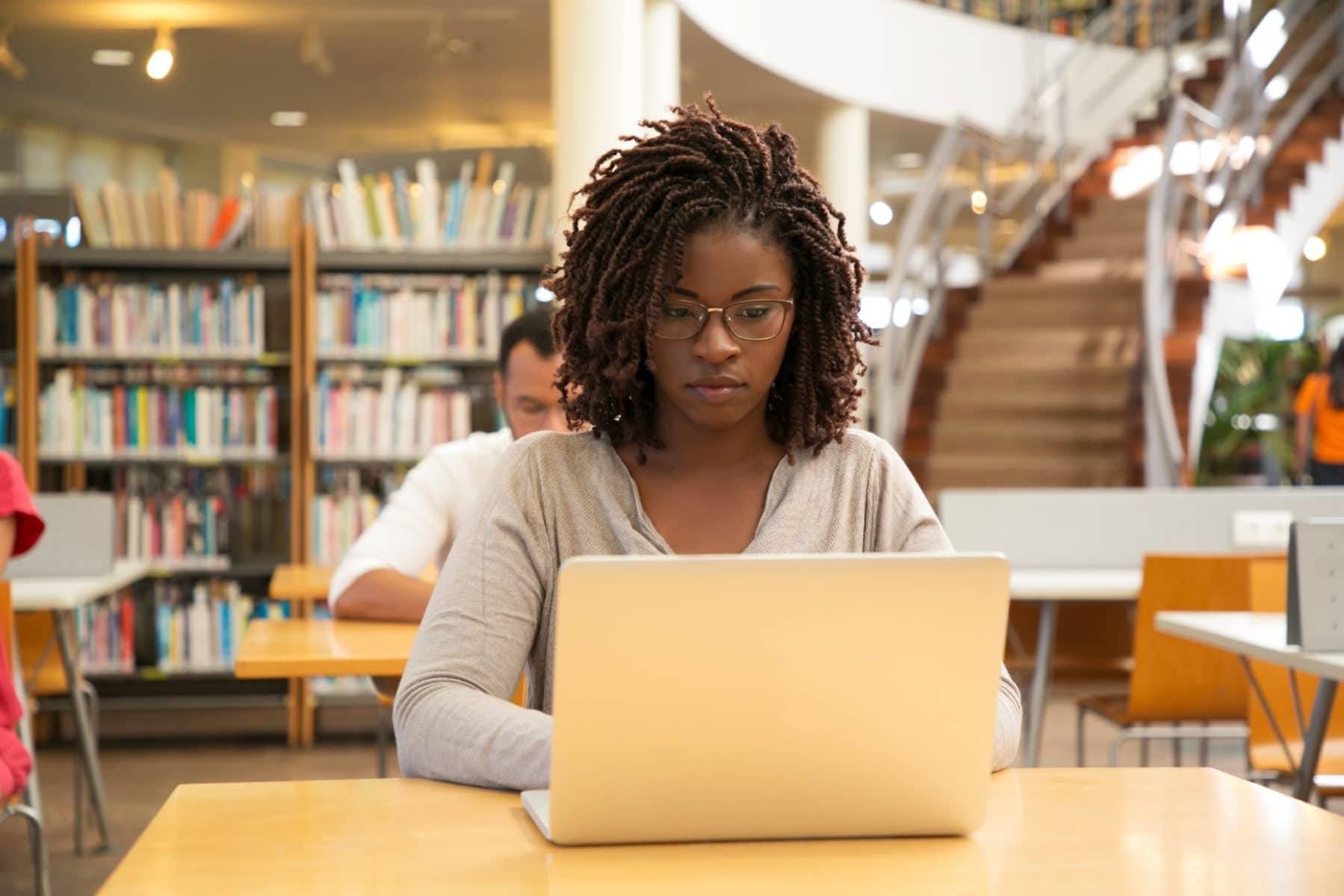 Sensory activities are taking the stage for autism and college success
Sensory activities include sensory-friendly movies, relaxed performances, and even shopping times. Most noteworthy, universities and colleges are taking the lead with students and the community alike and hosting sensory-friendly events on campus.
For example, universities and colleges are putting on relaxed performances. These post-secondary institutions are making additional efforts to accommodate the audience and ensure an accessible venue. The sensory experience is adapted by eliminating spotlights and harsh lighting. Additionally, performers prepare for the audience to move around more during the show.
Likewise, post-secondary schools host sensory-friendly movie nights. Similar to the sensory-friendly performances, the lighting is adjusted, the volume is lowered and accessibility accommodations are made for these movie nights.
Sensory-friendly map
Finally, this is Elaine Chen in the photo above. She was an MBA graduate of the University of New Brunswick (UNB) and contributor to this blog post. Moreover, Elaine completed an internship at Sensory-Friendly Solutions in 2018. She found a sensory-friendly space at UNB Saint John campus in New Brunswick, Canada during her studies there. Elaine says, "Down a corridor, there is this little spot between classrooms and offices in Oland Hall. Students and professors alike, who want a break, can sit down on these sofas and enjoy a peaceful environment. When I sit there, I like to feel the warmth of the sunlight and the calmness that sitting amongst plants brings. In conclusion, I would love to see more places like this on my campus."
This is a wonderful example of a sensory-friendly space, highlighted by Elaine. However, it also demonstrates the need for a sensory-friendly map on campus. For instance, a sensory-friendly map helps direct students. Including those who identify as neurodiverse. With maps, students can easily find locations on campus that have sensory rooms or quiet spaces or sensory-friendly areas similar to this. On a large campus with a large student body, this would be an incredibly helpful feature! For more information on sensory-friendly schools, consider this research, "Including Students With Autism in Schools: A Whole School Approach to Improve Outcomes for Students With Autism" by Jacqueline Roberts and Amanda Webster (2020) about an inclusive approach to designing educational programs 1.
Being sensory-friendly is easier with our newsletter.
Get timely sensory-friendly tips and strategies by email to understand sensory challenges. Unsubscribe at any time.
Christel Seeberger worked in healthcare for more than 25 years helping people with sensory sensitivity who experience sensory overload. Christel has sensory sensitivity and experiences sensory overload herself; she has hearing loss and wears hearing aids. She founded Sensory Friendly Solutions in 2016 to help people, businesses and organizations discover sensory-friendly solutions for daily life.
Source
Roberts, J., & Webster, A. (2020). Including Students With Autism in Schools: A Whole School Approach to Improve Outcomes for Students With Autism. International Journal of Inclusive Education, 26(7), 701–718. https://doi.org/10.1080/13603116.2020.1712622