Planning your Santa Claus Parade? Make your parade sensory-friendly this year to include more families. Being sensory-friendly accommodates many children and adults with hidden disabilities. Furthermore, it makes your parade accessible and inclusive. Ultimately, adding a quiet zone is one of the most important steps you can take to become sensory-friendly.
Many people with sensory sensitivities or who experience sensory overload avoid parades. For instance, any children with sensory disorders or autism are likely to experience sensory challenges. Moreover, noise, lights and crowds all contribute to sensory overload. And parades are busy, noisy and bright! However, it is easy to add a quiet zone to your parade route. As a result, you go a long way to offering a sensory-friendly experience for all children to enjoy. Finally, you help create magical memories at Christmas time for families.
How to offer a sensory-friendly Santa Claus Parade
One of the easiest steps to take for a sensory-friendly Santa Claus parade is adding a quiet zone. For instance, the image below was taken by Sensory Friendly Solutions Founder and CEO at her local Santa Claus Parade. It is an example of a quiet zone sign. Furthermore, see how easy it is to share news of the location in this Quiet Zone promotion example.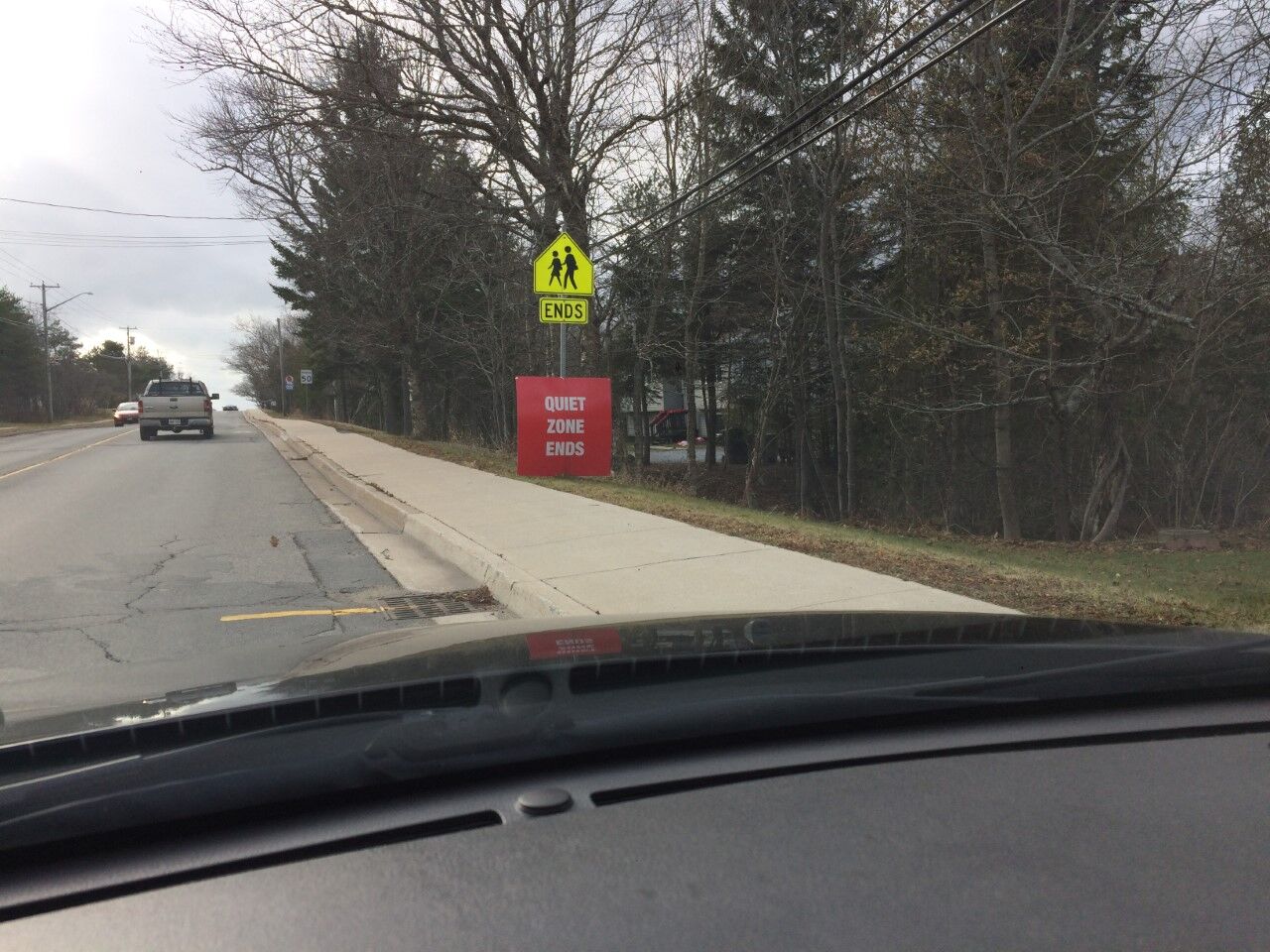 There are simple steps you can take to create a sensory-friendly Santa Claus parade.
Create your quiet zone. That designates an area where there is no music, sirens or other noise.
Include no flashing lights or strobe lights or bright lights. However, ensure good lighting for safety, though.
Orient float participants to the changes.
Let the public know with signs.
Tell people about the available sensory-friendly changes in advance.
Most importantly, download and use a free resource created by Sensory Friendly Solutions, a Sensory Friendly Santa Claus Parade Guide to help you make your parade accessible and inclusive to families.
Sensory Friendly Santa Claus Parade Guide
Did you know that adding a quiet zone to your Santa Claus Parade will help children and adults alike enjoy the experience? In a few easy steps you can make your parade sensory-friendly.
Changes floats can make
What to tell people
How to prepare
What a quiet zone means
Finally, are you interested in making other community events sensory-friendly, accessible and inclusive to more children and families?
Find help below.
Being sensory-friendly is easier with our newsletter.
Get sensory-friendly ideas and tips by email. Learn about sensory challenges. Unsubscribe at any time.
Christel Seeberger worked in healthcare for more than 25 years helping people with sensory sensitivity who experience sensory overload. Christel has sensory sensitivity and experiences sensory overload herself; she has hearing loss and wears hearing aids. She founded Sensory Friendly Solutions in 2016 to help people, businesses and organizations discover sensory-friendly solutions for daily life.