About Sensory Friendly Solutions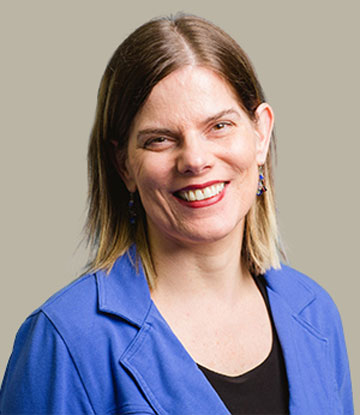 Sensory overload is overwhelming, but the solutions can be simple.
This mantra of simplicity drives solutions created by Sensory Friendly Solutions with founder and CEO, Christel Seeberger at the lead.
Working in health care for over 30 years, Christel saw how sensory sensitivity and sensory overload caused people to feel overwhelmed, anxious, and stressed in daily life.
People of all ages simply stopped living life when they could not find sensory-friendly experiences at work, in their community, or when they travelled.
With the disability of adult-onset hearing loss, Christel understands these problems personally; she also experiences sensory sensitivity and sensory overload.
Christel founded Sensory Friendly Solutions to make the world more-sensory-friendly.
Sensory Friendly Solutions Is a Woman-Owned, Disability-Owned,
B Corp™ Certified Social Enterprise
Why choose Sensory Friendly Solutions?
Since 2016, Sensory Friendly Solutions has worked to achieve its mission as a B Corp™ Certified social enterprise: make the world more sensory-friendly.
Sensory Friendly Solutions has established its thought leadership, and demonstrated its subject matter expertise with:
Founder and CEO Christel Seeberger has worked in health care for over 30 years and is a person with a hearing disability herself.
The world's first podcast about sensory challenges and sensory-friendly solutions and downloaded around the globe. The podcast includes interviews with accessibility and inclusion leaders, as well as people with the lived experience of sensory challenges.
A growing newsletter for subscribers interested in delivering sensory-friendly events and locations.
Free resources for people, businesses and organizations. Resources are evidence-informed and co-constructed with people with different disabilities. Find blog posts, checklists and guides, a self-assessment tool for businesses, and organizations, a short documentary, and audio conferences, specifically for dentistry and tourism, arts, and culture.
Online Training on how and why to offer sensory-friendly experiences for different events and locations. Training is evidence-informed and co-constructed with people with different disabilities.
Be a Part of Accessibility and Inclusion
Become Sensory-Friendly trained!
33% Of People Experience Sensory Challenges.
Did you know that up to 33% of the population is more likely to experience sensory sensitivity or sensory overload? Children, adults and seniors alike often find events, locations and experiences too busy, too noisy and too bright.
They are your customers and clients. Your employees and team members. Your family and friends. Make your space more accessible for 1/3 of the population from what you learn in Sensory Friendly Training.

Sensory Sensitivity and Sensory Overload can be Experienced by Anyone.
Many disabilities, disorders and differences contribute to the increasing demand for sensory-friendly experiences at locations or events.
In fact, sensory sensitivity and sensory overload aren't just experiences by disabled persons. They can be experienced by anyone, at any time.
Be part of the solution that makes more people comfortable when you become trained.
Purpose
Be the world-recognized leader helping people, businesses, and organizations discover sensory-friendly solutions. Empower the community with knowledge, skills, and products to be accessible and inclusive.
Mission
Make the world more sensory-friendly.
Vision
A world where more people feel comfortable.
Values
Value what is simple, informs and inspires change.
Social Responsibility
Social Enterprise
Sensory Friendly Solutions (SFS) is a social enterprise that became a Certified B Corporation™ in 2022. As an impact business, SFS meets the highest standards of social and environmental performance, accountability and transparency, while actively supporting four of the United Nations Sustainable Development Goals.
Discover more about the Sensory Friendly Solutions' social impact story from Social Innovation Canada and our announcement of attaining B Corp Certification.
Humanity
Sensory Friendly Solutions' mission is to help people live meaningful lives, particularly people with disabilities who experience sensory sensitivity and sensory overload. Partnering with disability organizations, along with other social and environmental impact businesses and organizations, and engaging with the needs of people looking for sensory-friendly solutions are key to our operations.
Community
Collaboration with other social purpose organizations, businesses and charities occurs in our community and around the world with global partners.
Territory Acknowledgement
Sensory Friendly Solutions acknowledges that the land on which our home office gathers is on the unceded territory of the Wabanaki Confederacy, the Mi'kma'ki and the Wolastoqiyik Wahsipekuk (Maliseet) Peoples. Furthermore, SFS recognizes that this acknowledgement is only the first step in forging our understanding to challenge colonialism's legacies.
Diversity and Labour
Critical to our mission, Sensory Friendly Solutions fosters the social and economic inclusion of people with disabilities. Promoting SFS employees' health and safety, respecting the law, and ensuring business operations are legitimate. SFS establishes and honours internal best practices policies, conduct business with integrity, and adheres to sound business ethics and practices.
Environment
Sensory Friendly Solutions recognizes the need to protect the natural environment; keeping it clean and unpolluted benefits everyone. Above and beyond any legal obligations, the SFS team recycles, practices a zero-work travel policy, and adopts environmentally friendly technologies and best practices. Specifically, SFS supports the reduction of noise pollution and light pollution in public spaces as part of being sensory-friendly.
Good Health and Well-Being, UN SDG Goal 3.
SFS supports healthy lives and promotes well-being for all by disseminating knowledge and awareness of sensory-friendly solutions in daily life for people with disabilities. SFS enables people to do participate in daily living that supports health and well-being. SFS informs and inspires healthcare change to be accessible and inclusive.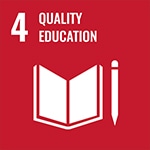 Quality Education, UN SDG Goal 4.
SFS supports inclusive and equitable quality education and promotes lifelong learning opportunities by supporting the inclusion of people with disabilities in our training development and by sharing
free knowledge resources
.
Reduce Inequalities, UN SDG Goal 10.
SFS supports reducing inequalities within and among countries by supporting the inclusion of people with disabilities in all aspects of daily life, at home, at school, at work, in their communities and traveling around the world.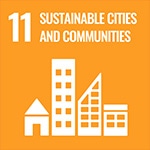 Sustainable Cities and Communities, UN SDG Goal 11.
SFS helps to make cities and human settlements inclusive, safe, resilient and sustainable by helping businesses, events, locations and organizations adopt sensory-friendly solutions as part of accessibility and inclusion. SFS supports the inclusion of more people in meaningful daily life along with decreasing noise pollution and light pollution by managing the sensory experience in buildings and public spaces. SFS supports planning and design practices that improve environmental conditions and meet societal needs of the now and the future.
Sensory Friendly Solutions

is your key to accessibility and inclusion.
Sensory Friendly Solutions' mission is to make the world more sensory-friendly.
Sensory Friendly Solutions is a Certified B Corp™.
B Corporation Certification is a designation that a business meets a high standard of verified performance, accountability, and transparency on factors such as supporting its workers, serving underrepresented populations in the community, sustaining the environment, and creating positive social impact for its customers.