About Sensory Friendly Solutions
"Sensory overload is overwhelming,
but the solutions can be simple."
–  Founder and CEO, Christel Seeberger
Why "Sensory Friendly Solutions?"
Many people look for sensory-friendly solutions in daily life.
Working in health care for over 25 years, Christel Seeberger saw how sensory sensitivity and sensory overload caused people to feel overwhelmed and anxious.
It made people feel isolated and alone. They stopped doing what was meaningful and important in their daily lives. Families ceased doing things together. Mature adults stopped travelling.  People even avoided going out in their local communities. School became a place of stress for children and youth. Workplaces became intolerable and workers left the workforce.
With adult-onset hearing loss, Christel understands these problems personally; she also experiences sensory sensitivity and sensory overload.
Christel Seeberger founded Sensory Friendly Solutions in 2016 to make sensory-friendly solutions readily available to people, businesses and organizations.
We help people, businesses and organizations find the sensory-friendly solutions they seek.  Empowering them with knowledge and awareness to change, we make the world more sensory-friendly.  Together, we help make daily life better, we make it more accessible, and we help include more people.
A challenge that is more common than you think.
Sensory sensitivity and sensory overload affect children, adults and seniors, people of all ages and have multiple, different underlying causes.
For some people, sensory challenges relate to a diagnosis like anxiety, autism, concussion, learning disability, hearing loss, or PTSD.  You probably know a least one person who has a one of those disabilities.  At Sensory Friendly Solutions, we have a running list of over twenty-five diagnoses that make people more likely to experience sensory sensitivity and sensory overload.
For other people, the world often feels too busy, too noisy or too bright.  For some people, it feels that way every single day. For most people, sensory sensitivity and sensory overload are disabilities that are not always visible,  but affect their daily lives at home, school, work, in their communities and when they travel.
Purpose
Be the world recognized leader helping people, businesses, and organizations discover sensory-friendly solutions.  Empower the community with knowledge, skills, and products to be accessible and inclusive. 
Mission
Make the world more sensory-friendly.
Vision
A world where more people feel comfortable.
Values
Value what is simple, informs and inspires change.
Collaboration through partnership is in our DNA.  Here are some of our past contributions to social good.
Social Responsibility
Social Enterprise
Sensory Friendly Solutions is a social enterprise.  We are a for-profit impact business, currently working to achieve B-Corporation Certification.  We actively support four of the United Nations Sustainable Development Goals.  Read more about the Sensory Friendly Solutions' social impact story from Social Innovation Canada.
Good Health and Well-Being, UN SDG Goal 3.
We ensure healthy lives and promote well-being for all at all ages by disseminating knowledge and awareness of sensory-friendly solutions in daily life for people with disabilities. We enable people to do what is meaningful and important in daily living that supports health and well-being. We inform and inspire healthcare change.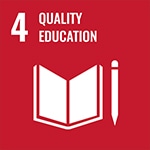 Quality Education, UN SDG Goal 4.
Reduce Inequalities, UN SDG Goal 10.
We reduce inequality within and among countries by supporting the inclusion of people with disabilities in all aspects of daily life, at home, at school, at work, in their communities and traveling around the world.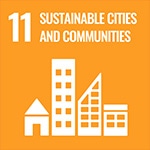 Sustainable Cities and Communities, UN SDG Goal 11.
We make cities and human settlements inclusive, safe, resilient and sustainable by helping businesses, events, locations and organizations adopt sensory-friendly solutions. We support the inclusion of more people in meaningful daily life along with decreasing noise pollution and light pollution by managing the sensory experience in buildings and public spaces. We support planning and design practices that improve environmental conditions and meet societal needs of the now and the future. 
Humanity
Our mission helps people live meaningful lives, particularly people with disabilities who experience sensory sensitivity and sensory overload.  We partner with disability organizations, along with other social and environmental impact businesses and organizations, and we engage with the needs of people looking for sensory-friendly solutions.
Community
We collaborate with other social purpose organizations, businesses and charities, in our community and around the world.
Land Acknowledgement
We acknowledge that the land on which our home office gathers is on the unceded territory of the Wabanaki Confederacy, the Mi'kma'ki and the Wolastoqiyik Wahsipekuk (Maliseet) Peoples.  Furthermore, we recognize that this acknowledgement is only the first step in forging our understanding to challenge colonialism's legacies.
Diversity and Labour
Key to our mission, we foster the social and economic inclusion of people with disabilities.  We promote our employees' health and safety, respect the law, and ensure our business operations are legitimate.  We honour our internal policies, conduct our business with integrity, and adhere to sound business ethics and practices.
Environment
We recognize the need to protect the natural environment; keeping it clean and unpolluted benefits everyone. Aside from our legal obligations, we recycle, reduce travel, and adopt environmentally friendly technologies and best practices.  Specifically, our work supports the reduction of noise pollution and light pollution in public spaces.